Introduction
Haruki Murakami is a Japanese writer and has written a Haruki Murakami Books: The Best Books of Haruki Murakami To Know Him Better He is undoubtedly one of the finest writers in the world. Books written by him have been translated into more than 50 languages. He is the best-selling author in Japan and outside Japan as well. His writing is unique and very different from others. The best part about his writing and books is that without writing fantasy he creates a whole different world in them.
He can take the readers to different cities of Japan through his books. He was born in January 1949 in Kyoto, Japan. Genres in which he usually writes are fiction, surrealism, magical realism, postmodernism, bildungsroman, picaresque, and realism. He published his first book in the year 1979 which was Hear the Wind Sing. Since then he has not looked back and has published amazing books one after another.
Today, Podium School has brought some of the best Murakami books for you that you simply can't miss:
Finest Books of Haruki Murakami:
Norwegian Wood
First up we have Norwegian wood that was published in 1987 and is one of the writer's best works. This book helped the writer in gaining international recognization. It is a nostalgic story of Toru Watanabe. He was traveling in a plane when he hears Norwegian Wood a Beatles song and is quickly transferred 20 years to his college life. Next, he gets a flashback of all his memories of that time. He remembers everyone his friends, girlfriends, and his best friend who committed suicide. This book is filled with emotions and can make you cry in a lot of places. The best thing is that it talks about the importance of mental health. It has everything like a beautiful and captivating story, good music, and a group of compelling characters which makes it a good book. Likewise, Norwegian Wood deserves a place in your TBR.
A Wild Sheep Chase
A wild sheep chase is a 1982 book that was translated to English in 1989. It is about the adventures of an unnamed chain smoker in the cities of Tokyo and Hokkaido. The protagonist is an advertisement executive by profession and recently got divorced from his wife. It is a very beautiful book that readers will love. The main idea of the book is that real justice is illusory and unattainable too. Genres of the book are novel, magical realism, and fantasy fiction. This amazing book won the 1982 Noma Literary Newcomer's Prize. The catch in this book is that no character has a name and you will not realize it while reading.
1Q84
IQ84 is the story of Aomame, a young woman. She starts noticing strange changes taking place in the world and embarks on a journey to discover what actually is "real". It not only has an interesting plot but also a lot of interesting characters. The characters of the book are Sakigake, a religious cult, and Tengo, her childhood love. It was published in 2009 and has a total of 928 pages in it. Readers can find it a little confusing besides that it is an amazing read. Genres of the book are novel, fiction, parallel universes in fiction, and alternate history. If you want to read something unique and interesting then this is the book for you. 1Q84 won Goodreads Choice Awards for Best Fiction.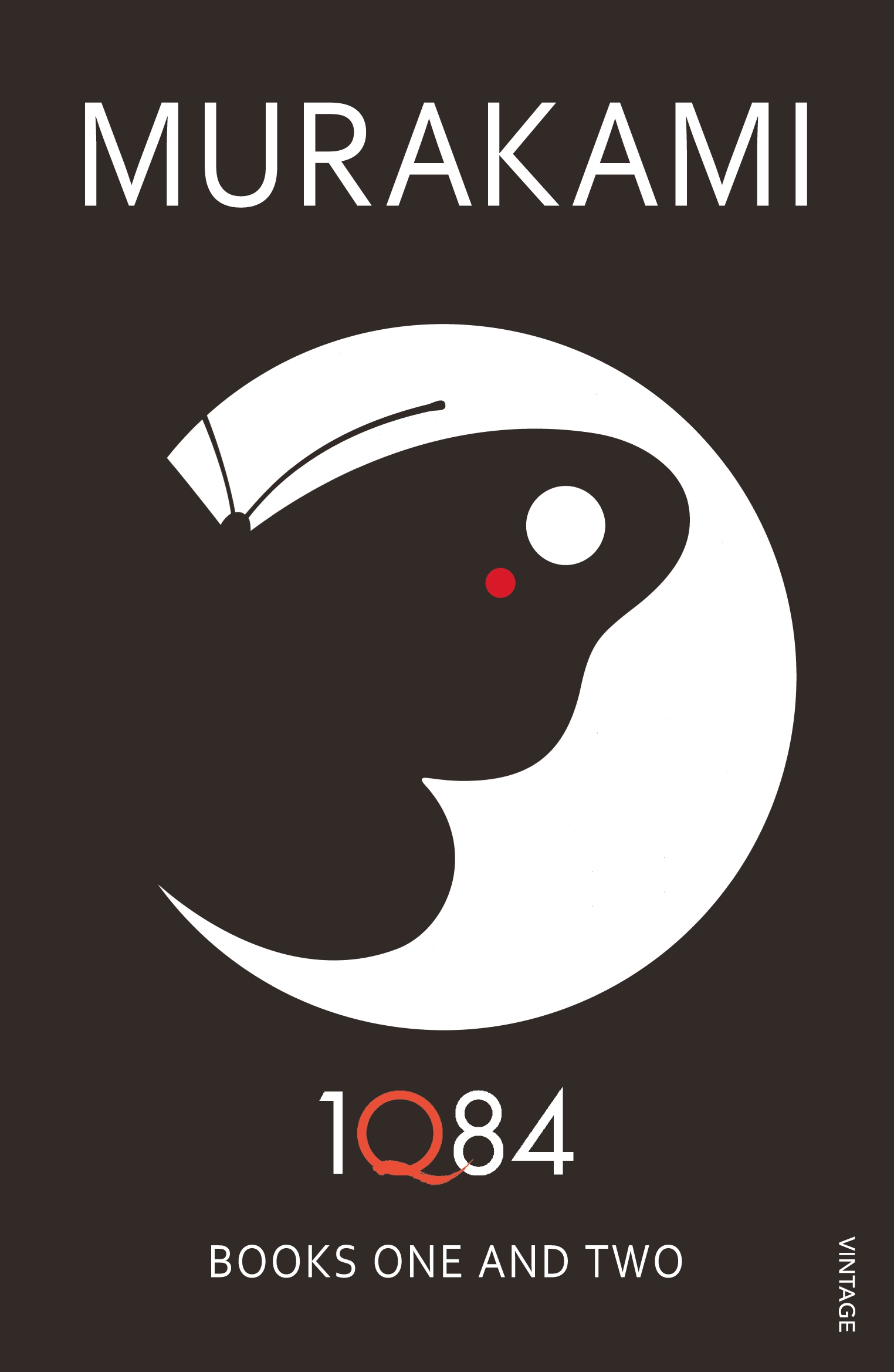 Kafka on the Shore
Published in September 2002, Kafka on the shore has alternating stories about Kafka Tomura. He is a young fifteen years old boy who runs away from his home. He runs away to escape from the reality of his life. Which is an awful oedipal prophecy, and Nakata, aging and illiterate simpleton who has never completely recovered from a wartime affliction. It was originally written in Japanese and was translated to English in 2005 for the international audience. Genres of the book are novel, magical realism, and fantasy fiction. It is one of the best works by the author and is loved widely by readers. As a result, it won a lot of awards. Some of which are The 10 Best Books of 2005 and World Fantasy Award—Novel.
The Wind Up Bird Chronicle
Last up on our list is The Wind up bird chronicle. Published in 1994, it covers genres like novel, science fiction, psychological fiction, and fantastique. Book revolves around Toru Okada. He is searching for his wife's cat who is missing. Then he has to search for his also wife also because she goes missing as well. Now, he wants to solve this mystery. If you want to read something thrilling and suspenseful full that you can opt for this. The main theme of the book is good and evil, and life and death. It has a total of 607 pages in it and is surreal and wise. It is one of the most beloved works by the author. The award that this book won is Yomiuri Prize for Literature for fiction.
Final Thoughts on Books by Haruki Murakami:
Haruki Murakami is the star writer of Japan and has taken Japanese literature to a whole new level. His books are very distinct and unique and a little complex. Further, people love his books a lot because of their originality. In fact, if you have never read even a single book written by him them you are definitely missing something. Being one of the finest writers as a result he has won a lot of awards for his contribution in this field. His books are a complete roller coaster ride and can make readers cry in the same way they can make you laugh a lot as well. So, you must give a try to his books and you will definitely love them.
Share with your friends