Toddlers figure out how to communicate their ideas without requiring language. They also develop social and emotional skills quickly. They will begin to grasp ideas like taking turns, making people laugh, and identifying their moods.
At this age, children should be able to identify known individuals, commonplace items, and body parts. Therefore, cartoons can aid this little discovery of the apple of your eye and help them recognize the world before you know it. Cartoons meant specifically for toddlers and pre-schoolers help both as an entertainment and education device in this case.
The size and position of the eyes, lips of cartoons reveal their facial expressions and moods such as happiness, anger, pain, and so on. Cartoons also help in delivering significant moral lessons to children from an early age. Therefore, Podium School, in its ensemble of recommended content for children, brings for you the best cartoons for toddlers and preschoolers to watch and learn from. Check them out now!
Best Cartoons for Toddlers and Preschoolers
Daniel tiger's neighborhood
The little protagonist of 'Daniel Tiger's Neighbourhood.' Daniel wears his red sweater, ties his shoes, and welcomes a new generation of preschoolers into the Make-Believe Neighbourhood. His friends are O the Owl, Katerina Kittycat, Prince Wednesday, and Miss Elaina.
As they join him on his everyday escapades. Toddlers have fun while learning practical skills important for growth and development with the help of Daniel and his buddies. Check out one of the episodes, here!
Sesame Street
Sesame Street cartoons changed toddler's edutainment forever. It established a sequence that other shows aspired to do with creative content and measurable results. Sesame Street cartoon series is still that golden cartoon series for toddlers and preschoolers where they learn while having fun.
Big Bird leads a troupe of puppets who teach numbers, colours, and the alphabet to children. Bert and Ernie, Oscar the Grouch, and Grover are just a few of the other characters in this show, which takes place on a city street with plenty of educational possibilities.
Toddlers from underprivileged backgrounds are 14 percent more favourable to be at the proper grade level for their age. This is most likely owing to the show's heavy academic content, which focuses mostly on reading and Math.
Check out Podium School's interactive Live classes on STEM and handwriting improvement, to gift the best E-Learning has to offer to your child!
Barney and Friends
To begin with, Barney is America's favourite purple dinosaur and is most popular cartoon character among toddlers. He and his little buddies take part in educational adventures aided by songs, dance sequences, and other productive activities.
A cast of children joins Barney and his dinosaur companions, Baby Bop, BJ, and Riff. The series emphasizes the importance of caring, sharing, and learning. Catch Barney and Friends here!
Dora the Explorer Cartoon Series for Toddlers
Dora Marquez is a seven-year-old Latina who enjoys going on adventures connected to an activity or a location that she wishes to visit, accompanied by her talking purple backpack and monkey sidekick Boots.
Swiper the fox thief makes frequent appearances to bother our protagonists. We often see Swiper stealing items. Hence, through fourth-wall-breaking contact with the spectator, Dora encourages the viewers to stop Swiper. In order to do this, Dora must shout "Swiper no swiping" three times to stop Swiper.
So, when Swiper takes other people's belongings, the viewer faces the task of assisting Boots and Dora in locating the missing objects. This helps the kids in their responsive behavior.
Doc McStuffins
In this toddler cartoon series, the central character is Dottie McStuffins. She puts on her stethoscope and begins repairing toys and dolls. In order to follow in her mother's footsteps and become a doctor.
She shows kindness and care when the toys are scared of treatment. As a result, Doc's diagnosis and treatment of her patients teach children critical thinking and problem-solving abilities. Each episode has numerous reminders about the need of visiting the doctor. Doc confronts many of the most basic anxieties that children have. These include obtaining a check-up, getting a shot, and so on.
Super Why!
It is the first toddler series that uses interactive adventures to help toddlers learn to read. Each episode follows a group of fairytale superheroes.
They fly into classic stories and utilize their special reading-based abilities. And they solve ordinary preschool concerns. Parents will like the series' strong educational emphasis. For instance, the positive lessons it sends kids about reading and learning, as well as the active characters and bright drawings. Super Why! happens to be one of the premier cartoons for preschoolers and toddlers to learn from and enjoy.
Sid the Science Kid
Sid the Science Kid is another extremely popular cartoon for toddlers. Sid Williams is from a multi-ethnic family. His mother is a Christian and his father is Jewish. Christmas, Hanukkah, and Kwanzaa are all observed by Sid's family.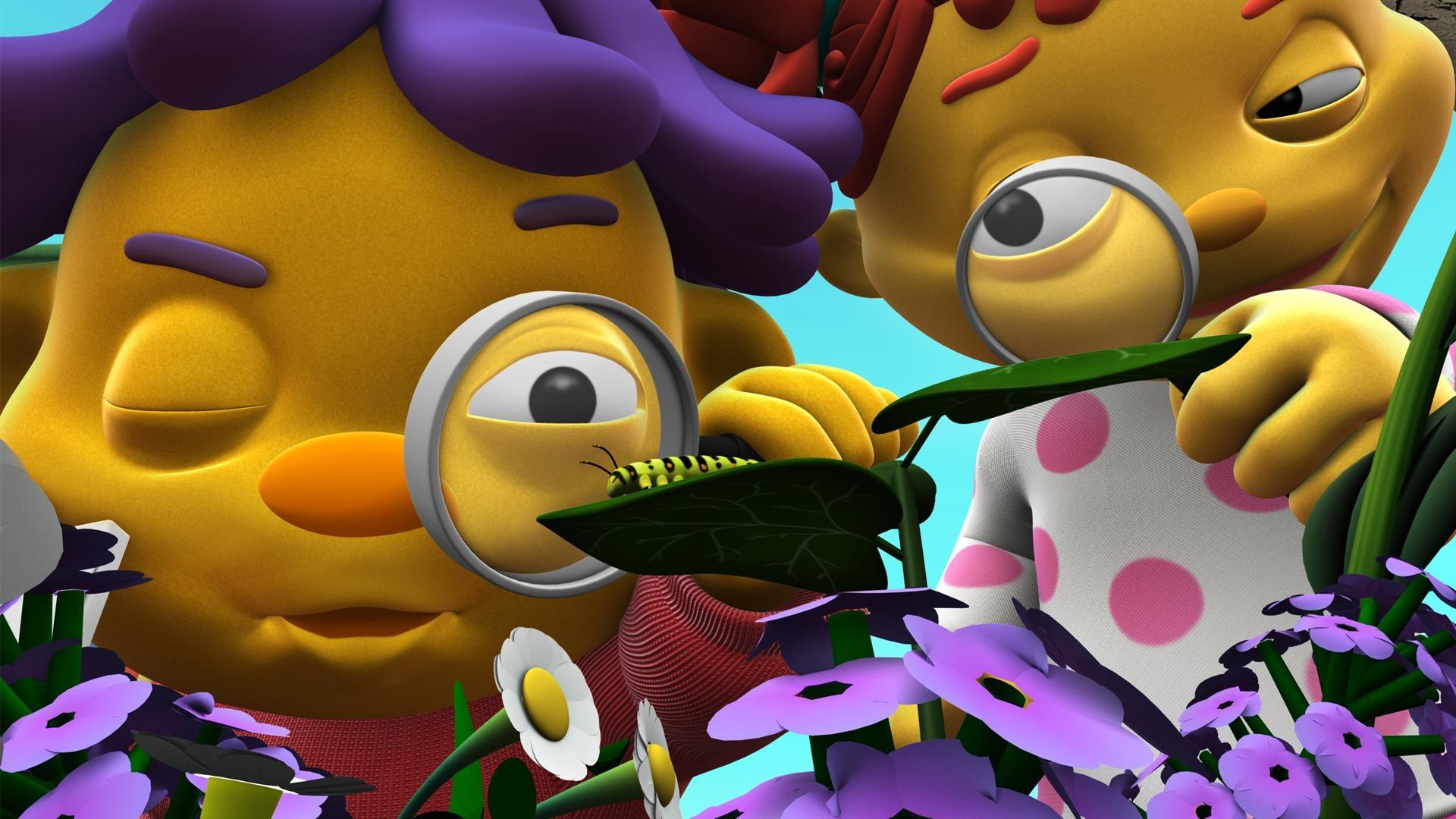 He hopes to be a stand-up comedian, so he pitches a morning monologue to his stuffed animals that revolves around a burning issue. Such as why bananas acquire brown spots. After that, he spends the rest of the day seeking a solution. As a result, the show helps build curiosity in young minds.
Dinosaur Train Cartoon Series for Toddlers
It begins with a preschool-aged Tyrannosaurus Rex and his adoptive Pteranodon family. They travel on a special train to meet and explore the world of dinosaurs.
We can see live-action sequences hosted by Scott Sampson (paleontologist) also included. Dinosaur Train is a cartoon animation for children aged 3 to 6 years. It teaches them about life science, natural history, and paleontology while encouraging basic scientific thinking abilities.
Dinosaur Train begins when Mr. and Mrs. Pteranodon adopts Buddy. They bring him to their nest. And wait to hatch at the same time as his new siblings, Tiny, Shiny, and Don.
Final Thoughts on Cartoons for Toddlers
With these recommendations for cartoons for toddlers and preschoolers, we hope that your toddler will be able to develop in more ways than one.
This is why Podium School also recommends you to check out our Parenting tips and Advice section as well as Children's Books and Films updates to look out for more interactive content suggestions for your little darling.
Also, don't forget to check out the Podium School website and our Prime Subscription offers. Enroll your child for a better edutainment and E-Learning experience with Podium with fun and flexible classes, free worksheets, and more! Stay tuned to hear more from us!
Share with your friends