Only a few people are capable of mastering the art of persuasion. However, if you believe you don't have a natural affinity for it, don't stress about it. With these persuasive speech tips and consistent practice, you'll be able to Master the Art of Persuasive Speech.
Check out this article and other tips and advice to read more about how to ace it whenever the situation demands a good, inspirational speech!
Getting Familiar with Persuasive Speech Basics
Are you familiar with the term persuasive speech? In a nutshell, it is a speech with essential information about a topic to convince the audience to agree with your viewpoint.
A good persuasive speech should be clear, concise, and argumentative so that the point you are trying to make it easy to understand. In addition, its content should not be overly academic, difficult to understand, or difficult to pronounce.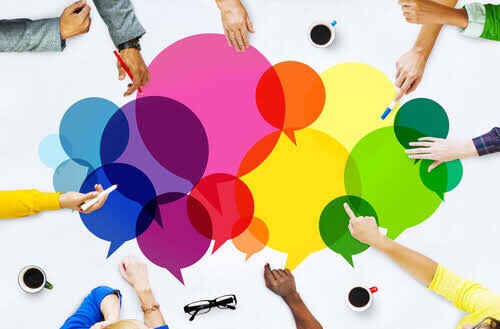 Structure of a Persuasive Speech
A persuasive speech is an inspirational speech delivered to a group of people who should be able to comprehend the issues you are discussing and take action accordingly. A thesis should represent the primary theme and show that the speaker aims to inform rather than persuade the audience.
In the main body, there is evidence and a potential solution to the problem. Finally, there is a call to action as well as the need for a satisfactory conclusion.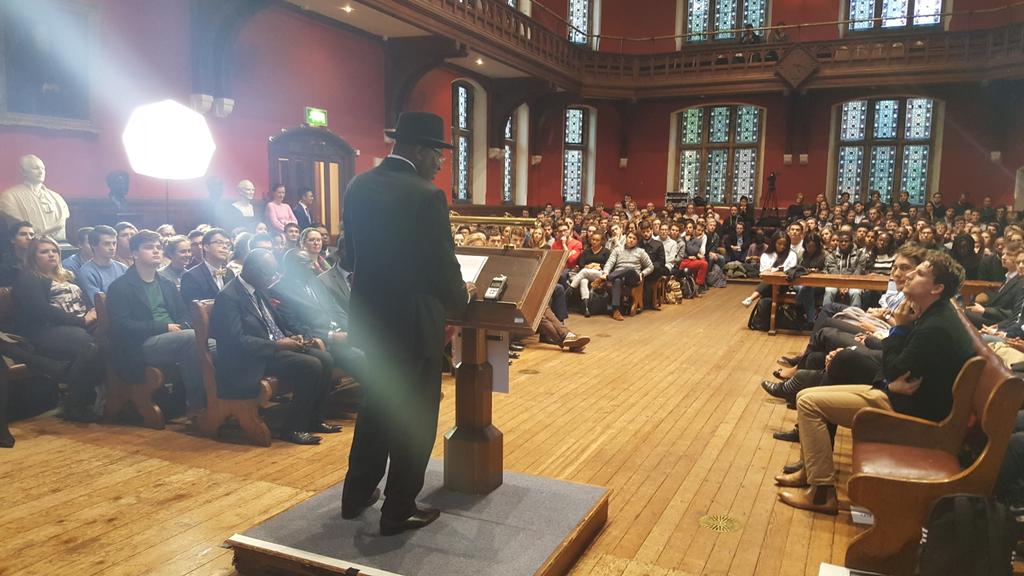 Persuasive speeches can be delivered on any subject you have an opinion about. Such speeches are meant to draw attention to the need to understand one's perspectives on an issue and serve as a call to action.
The Purpose of a Persuasive Speech
The purpose of a persuasive speech is to help the audience understand why the topic is important and how it affects their everyday life. Therefore, one of the topmost persuasive speech tips is to make it practical and informative. However, skip from giving too many facts.
Secondly, it is important to inform the audience about the background of your topic. Make it brief, so that they are able to come to the main point of the speech quickly. A solid and succinct background adds to the audience's ability to understand the speaker and the speech.
Persuade the audience to accept some poor intellectual concepts, problems, solutions, and critiques. However, just like great branding induces people to buy an otherwise mediocre product, arguments can be sold too. Or, at least to some extent. Therefore be at your convincing best and attempt to find logic and patterns even for the most unlikeable argument. But never underestimate the content as it forms the backbone of your speech. Learn to say things better and more agreeably.
Fourthly, we need adequate feedback to understand our reality better. Never forget to be your own critic and be open to constructive criticism from others. Sometimes, we don't realize that our speech can have follies. However, here's where feedback kicks in and tells us about possible improvements. Furthermore, a speaker can analyze their performance by having an honest discussion with any listener.
The Best Persuasive Speech Tips to Follow
When it comes to crafting a fantastic, compelling speech- it all boils down to solid preparation. Following a clear strategy and framework may help you make a compelling, persuasion-based speech that captivates your audience. Here are a few tips to follow if you want to deliver an engaging speech:-
Research more
Research is an essential element of a persuasive speech. A well-informed speech will help one attract more listeners who will want to act on the advice. A contentious topic will require more research. No matter how tiring it seems, never cut back on this component.
Therefore, it would be best to portray yourself as an erudite speaker with enough knowledge and passion to convince others. In order to deliver a speech that offers valuable takeaways, you must learn about your audience. Research their age group, preferences and motivation to attend your talk. This will help you maneuver your speech better and aim for the bull's eye.
Make a list of interesting suggestions and mental maps. Take notes to help you stay focused while you plan your speech and its components. A good persuasive speech requires preparation. Therefore, leave no stone unturned – study your audience and get ready to convince them.
Locate Trustworthy Sources of Information
The selection of appropriate sources is crucial to successful writing. Students and professionals should always depend on credible academic sources such as journals, official documents, books, and research. If you plan to utilize an online source, be sure that it is academically sound and offers a credible proposition.
If you need help finding references and citations, you are free to use a professional speech writing service. This way, you can be certain that it will sound professional and be academically accurate. However, evolving into a master orator will take effort if you follow the hard way. But we assure you that it will be worth the time to invest in these persuasive speech tips.
Know what you want to achieve
What precisely is your speech's goal? Your audience should be able to identify the problem or issue right away. This will encourage them to listen to you till the end. A good persuasive speech begins with a well-written thesis statement that explains the objective of your speech.
One of the most obvious persuasive speech tips, a strong motive never fails to impress and engage. Persuasive speeches are all about how well you hold on to the audience- give them a good reason to do so, make them feel included- as if they are not the targets, but a part of your speech.
Begin with a strong statement
After you have come up with some great ideas, it is time to start writing. When delivering a powerful speech, the format is essential. Begin with a startling statistic, a quote or a piece of information that evokes emotional and personal interest of the listener.
Just like a well-authored headline which prompts you to read an article, a strong beginning induces your listeners to hold on lest they find something that can help them.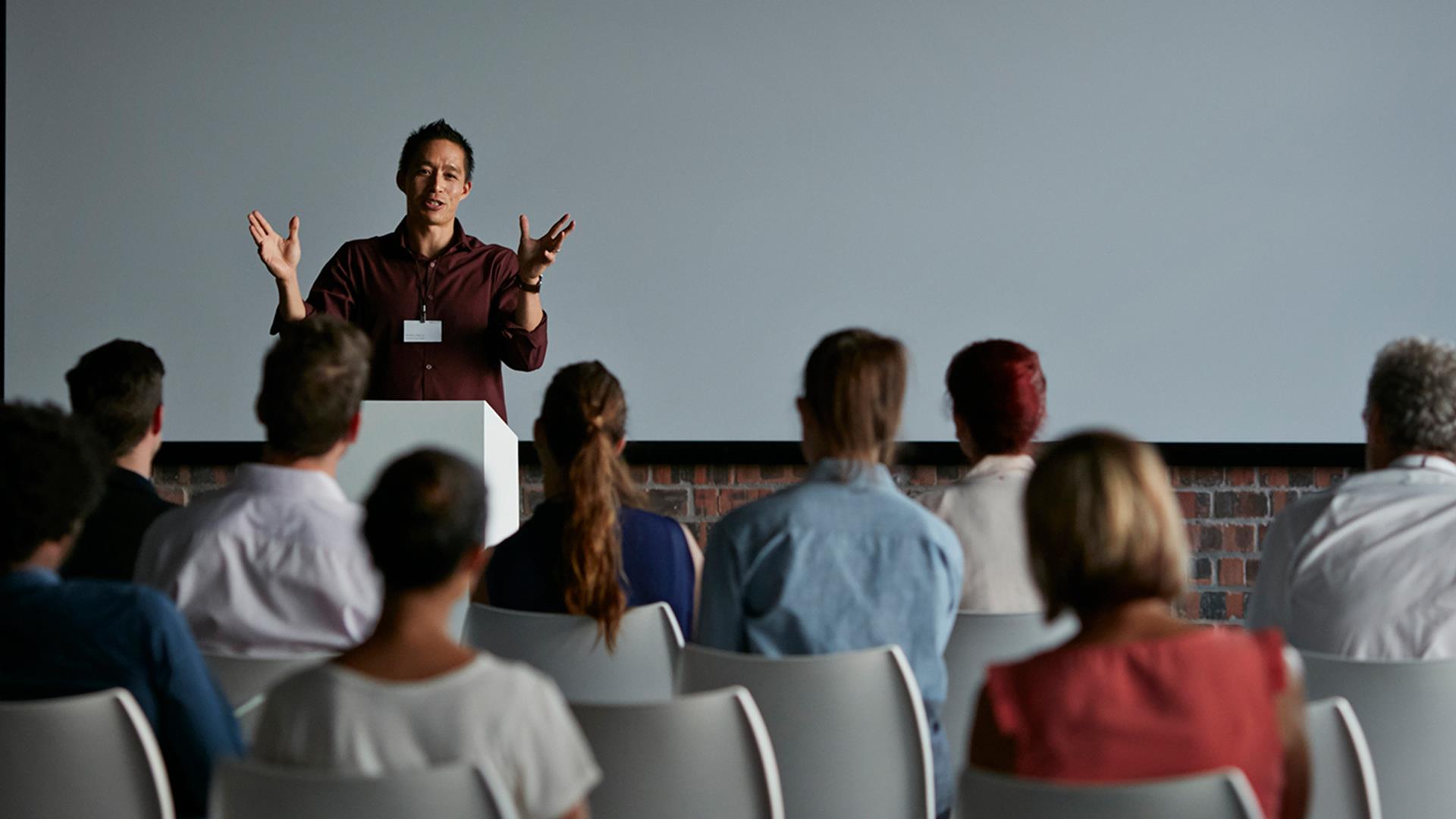 Your speech should be relevant to the audience. Research the topics that they care about. Establish a personal connection. Or what's better than a good laugh? Invoke humour, approachability and affability to attract your audience and make them listen to you.
Make sure your thesis statement explains the purpose of the persuasive speech, in addition to offering a solution to the problem. Some writers prefer to finish the introduction last. It makes no difference as long as you're giving a sense of purpose to your audience.
Show Your Evidence
Remember that the goal of a persuasive speech is to motivate and convince the audience. Your primary argument should be backed up with logical evidence which supports your claims. Make sure that you fully investigate each problem and offer proof to support your assertions. Giving reasons to your audience will build a trust factor which will induce them to take action.
Discuss the Counter-Arguments
Counter-arguments provide credibility to your persuasive speech by lending a sense of balanced judgement. Though some persuasive speech tips will tell you to lean towards the extremes, it is wise to leave your audience to be the best judge while subtly telling them to listen to you. Your audience should be rationally and emotionally motivated to take a call on the action.
Therefore while you discuss the pros and cons, use them to your advantage. Agree with them, because it will be extremely arrogant of you to call a valid counter-argument hogwash. People are more inclined to take action once they find out that the speaker was honest, but also willing to tailor their arguments in a superb way. Accommodate the criticisms one may have for your point and you're good to go.
A Strong Call to Action
In the end, a great persuasive speech should end with a likewise call to action. After hearing your argument and facts, you want the audience to take action in your favour. Repeat your objectives, summarise the topic, and restate the logical evidence you used to back up your claims.
Do not forget to stress the personal importance of why should the audience take an action. A good persuasive speech never forces what it says, but it forces people to see things your way and induces them to get up on their feet. And the best part is that they consent and agree to it! Therefore your persuasive speech will acquire a polished touch if you end with an encouraging and vivacious call to action statement.
Those Finishing Touches
Double-check your work for grammatical, punctuation, and spelling problems once you have done writing it. It is great if you practice delivering it in front of an audience as well.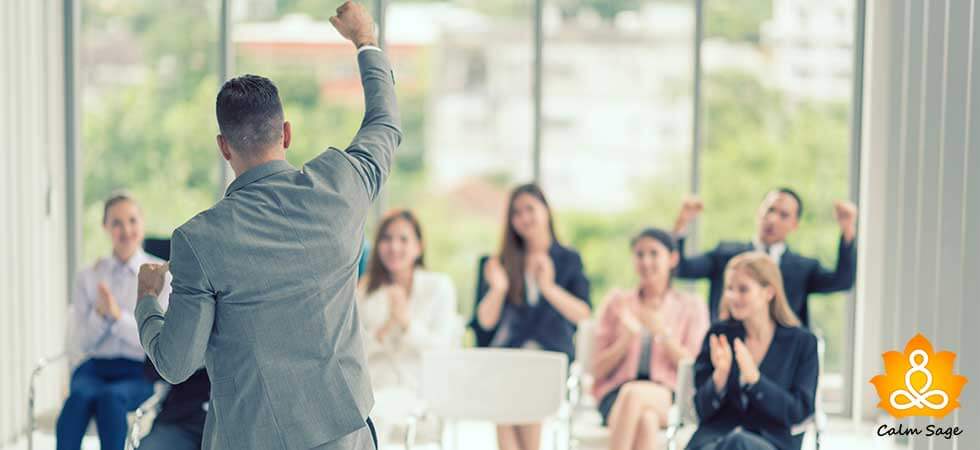 One of the most outstanding persuasive speech ideas is to read your persuasive speech in front of friends and family members and taking their honest feedback on it. Pay attention to what they have to say and create a list of areas where you might improve. You may also practice in front of a mirror, watching out for suitable body language and posture.
Final Thoughts- Can I Still Make it Better?
While persuasive speeches are a tricky terrain to navigate, you can easily sprint through them with determination, good guidance, and constant practice. You may write the speech text yourself or hire writing services to do it for you.
The advantages of the second option are obvious: more free time, higher-quality material, more flexible deadlines, and lower costs. Nonetheless, please do not give up the opportunity to work as a writer; it is an incredible experience to grow and be totally honest with your audience. However, do not forget to work on your presentation skills- research what distracts the audience and include them when you practice public speaking.
Trust Podium School to be your one-stop guide for everything related to effective public speaking. From our articles and listicles on the Podium Blog to our interactive Public Speaking course, we have you covered when it comes to charming your audience with eloquence.
Team Podium believes that anyone can be a good public speaker. With these tips and your determination to improve your skills, we are sure that you will shine when it comes to impress and convince your listeners.