Microsoft Office has developed a lot of software, services, and serving software. Microsoft Power Point is one such program and enables users to make presentations. It helps in presenting a thing or topic in a more attractive and systematic way. PowerPoint is of great use in the corporate world as well as the education world. From middle school students start receiving a lot of assignments and projects in which they need to prepare presentations. So, it is really important for a person to know and learn at least its basics. One should know how to make a simple presentation because it is required at a lot of different levels in life. Without a presentable presentation, you will not be able to tell a person what you are trying to say or tell.
Today, Podium School has bought some basics of MS PowerPoint that your kid should know. These will help you start working on this program. They can differ a little in Windows and Macbook.
Some Must Know Basics of MS Power Point:
Create a New and Blank Presentation
The first step to begin with a presentation is to open a blank and new presentation. For this, all you need to do is go to your desktop, and in the bottom bar type Power Point. Then a screen will appear a lot of options will appear and one option will be a blank presentation. Just click on it and your blank presentation will be open but it will not be formatted. If you are already working on a presentation and then want to open a new one. For that, you will have to click on the top left corner and click on the file. and then click on new. Your new presentation will be on your screen. MS Power Point offers you a lot of themes and temples, you can go for the one of your choice.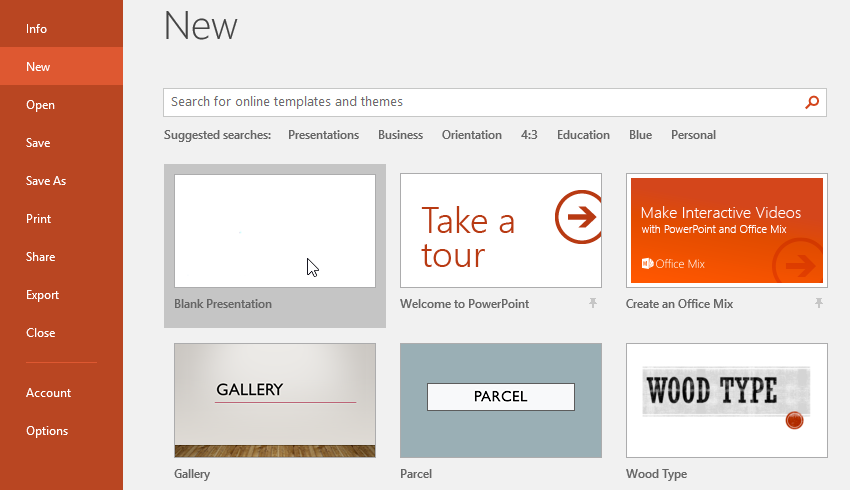 Formating and Designing The Presentation
Once you have your blank presentation on your screen. Then you need to format and add design to it. For that, you will have to click on Design in Windows and Theme in Macbook. It is in the top bar. Once you click on that a of designs will appear in front of you. By clicking on a small button at the bottom of that bar you can see all the designs altogether. You can go for the design according to your needs. Users can make a customized design as well by going for the type of background and other detailing they like. On can use their own photo as the design of the presentation also.
How to Start Writing on a Slide
When a blank presentation is in front of you. In two different blocks, you will be able to see 'Click to add text' and 'Click to add subtitles' simultaneously. Al you need to do is click on it and start writing. Usually, on the first slide, the topic of the presentation and the name of the presenter is mentioned. You can edit the size and font of the text. For that, you will have to select the text and click on home. There you will be able to see a bar with fonts click on that and a whole list of fonts will appear. Go for the one you like the most. And for size, you can click on the column adjacent to it. Choose the size which looks more appropriate. You can add color to your text as well.
How to Add a New Slide
When you open a new presentation, only one slide comes. You need to add the rest of the slide yourself. You can add a new slide by clicking on the home tab. Then you will be able to see the icon of a slide with 'New Slide' written on it. Click on that. There are a lot of formats for a slide. Like Title Slide, Title and Content, Section header, Two Content, Comparison, Title only, Blank Side, Content with caption and Picture with caption. In some of these, you can add pictures, captions etc. So, choose the slide according to your requirements. You can use as many slides as you need or want to.
Adding Transitions and Animations to Slides and Texts
Animations not up the presentation quickly. They make it more presentable and attractive. Adding animation is quite simple. In the top bar where all the options like home, design and Insert appears. There appears two options side by side named 'Transitions' and 'Animations.'
Go on the slide you want to add effect on.
Click on transitions, a lot of effects wil appear.
Select the effect of your choice.
For adding animations to text, all you need to do is:
Select the text you wan to add animation to.
Click on Animations bar, different types of effects and animations will appear.
Select the one accordingly.
If you don't like the effect you select, then click on 'None'. The effect will be removed and the you can select a new one. Click on Slide show option or use shortcut key of 'F5' to present the presentation. Then you will be able to see all the effects.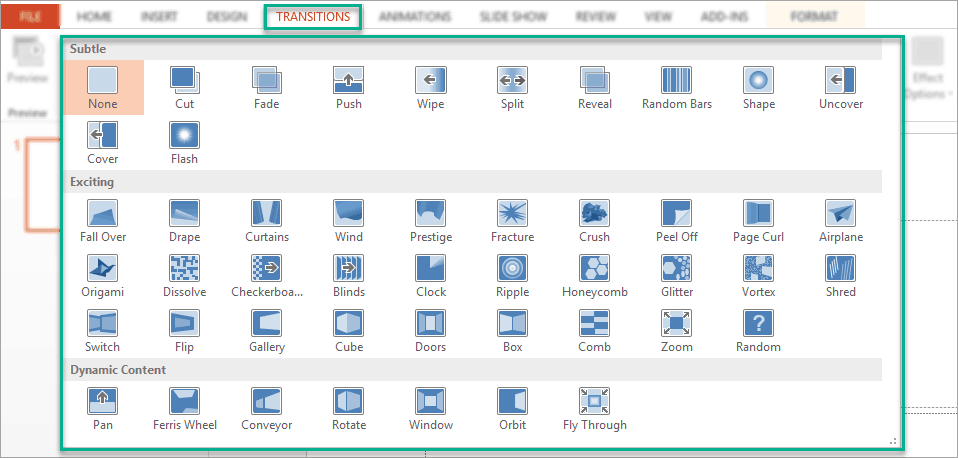 Final Thoughts of MS Power Point:
Making presentation is an important skill these days. And once you know its basics you will be able to know advanced features slowly with use. But it is important to begin at one point. By using these basics you will be able to make a good presentation. It will help you a lot in school projects and all the other stages of life. So, pick up your laptop and implement all these basics to learn a whole new skill. Kids will rather enjoy doing this as they will get to see a lot of interesting things. So, make a presentation today.
Share with your friends