We see the world through the artists' eyes. India has witnessed many talents. They have brought glory to the country. Thus, human life seems barren without Kala(art).
As a matter of fact, it is important for children to learn any form of art from their childhood. It sharpens their skills. Likewise, this also increases concentration. Hence, we must take inspiration from our previous generation of artists. Let's take a look at these maestros of the brush and sculpture with Podium School!
Ravi Varma was born in an aristocratic family at Kilimanoor in the erstwhile Travancore state of present-day Kerala on April 29, 1848. Varma was patronized by Ayilyam Thirunal, the then monarch of Travancore, when he was 14 years old, and learned watercolor painting at the city palace. A protege of the British artist, Theodore Jenson trained the rather reluctant Varma in oil painting. Ironically, Ravi Varma is known best for his oleographs, an art form he was snit particularly fond of.
Raja Ravi Varma is a well-known Indian painter who is noted for combining European realistic painting techniques with Indian iconography. He is famous for his portraits of Indian women and oleographs showing various instances from Hindu lore.
Viceroy Lord Curzon presented him with the title Kaisar-i-Hind Gold Medal on behalf of the British Emperor in 1904. Before he passed away at the age of 58, he is thought to have created over 7,000 paintings. Damayanti Talking to a Swan, Shakuntala Looking for Dushyanta, Nair Lady Adorning Her Hair, and Shantanu and Matsyagandha are among his most well-known works. In 1894, he established a lithographic printing press and began producing oleographs, most of which depict gods, goddesses, and sequences from the Mahabharata, Ramayana, and Puranas.
Raja Ravi Varma won first prize at the Vienna Art Exhibition in 1873. Varma was also the first Indian artist to paint using oil paints rather than watercolors.
Sudarshan Sahoo
Sudarshan Sahoo is a prolific Indian sculptor from Odisha. With the support of the Odisha government, he built Sudarshan Art & Crafts Village, Bhubaneswar in 1991. It revived the Gurukul system of education. As a matter of fact , the establishment serves as a training and innovative centre for traditional stone, wood, and fiberglass sculptures for various artists.
In 1981, Sahoo won the National Award for Stone Carving. Henceforth, his honor came in the form of the Padma Shri, which he received in 1988. Consequently, he was a recipient of the Shilp Guru Award in 2003. For the year 2012, the Odisha Lalit Kala Academy awarded him the Dharmapada award.
Sudarshan was born on 11 March 1939 in Puri, Odisha. He took the art of sculpting to a grand level.
In 2021, he will receive the Padma Vibhushan, the second-highest civilian honor of India.
Amrita Shergill
Sher-Gil is regarded as a significant 20th-century Indian painter, whose legacy is comparable to that of the Bengal Renaissance pioneers. She was also a musician and a voracious reader. Sher-paintings Gil's are among the most valuable among Indian women painters today, despite the fact that her work remained in obscurity when she was alive. Amrita Sher-Gil was born in Budapest, Hungary, on January 30, 1913. Her mother arrived in India as a friend of Princess Bamba Sutherland, Maharaja Ranjit Singh's granddaughter.
Sher-early Gil's paintings show a strong influence of Western painting styles, particularly the post-impressionism style. In the early 1930s, she spent a lot of time practicing in Paris's bohemian groups. Young Girls, an oil painting she completed in 1932, was a career-defining piece for her, earning her a gold medal and election as an Associate of the Grand Salon in Paris in 1933.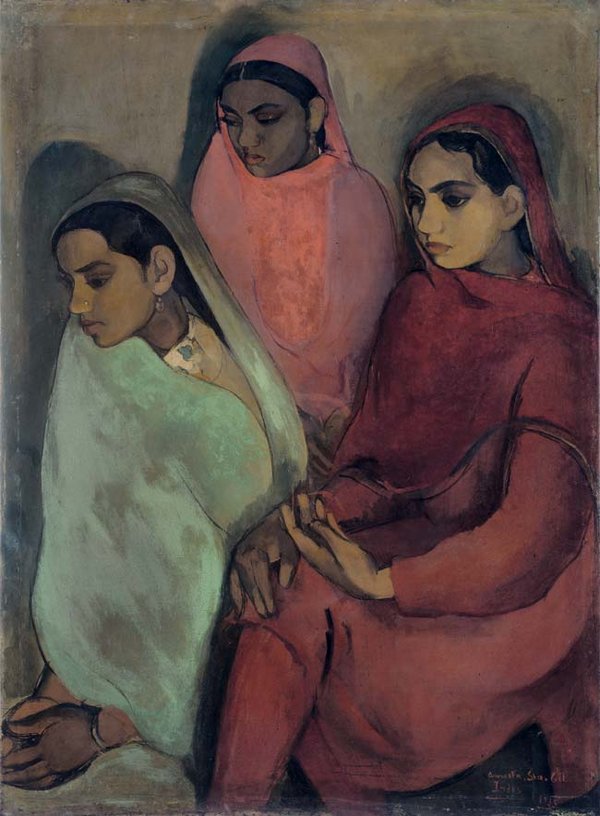 She was the youngest member in the organization's history, as well as the only Asian to receive this honour. Her works have been designated as National Art Treasures by the Indian government. The majority of them are on display at the National Gallery of Modern Art in New Delhi. Some of her works are also on display in the Lahore Museum.
Sudarshan Pattanaik
Sudarsan has competed in 60 international sand sculpture competitions and festivals around the world. He has won 27 championship awards for India. As a matter of fact, he was one of 15 outstanding sand artists from around the world to compete in the 2019 Revere Beach International.
Sudarsan Pattnaik was born in Puri district, Odisha, in 1977. His family was poor. Sudarshan Pattnaik has been a creative person since he was a child. Following that, he set the Guinness World Record for building the world's largest sandcastle in Puri Beach, Odisha, 2017.
At the 3rd Moscow World Sand Sculpture Championship, he earned the gold medal for the People's Choice Award. Meanwhile, for his outstanding and wonderful seashore sand arts, the Government of India awarded him the Padma Shri, India's fourth-highest civilian award.
Maqbool Fida Hussain
Hussain's early work with the Bombay Progressive Artists' Group showed modern techniques. It came from the influence by the new India following the 1947 split. His narrative paintings were of a modified Cubist style. Although, they can be humorous as well. Often, they were solemn and gloomy too.
Gandhi, Mother Teresa, the Ramayana, the Mahabharata, the British Raj, and elements of Indian urban and rural life are among his themes. Henceforth, which we can see occasionally in series. He was among India's most well-known people. Hussain remains one of the most prolific internationally recognized artists in the twentieth century.
In the 1940s, M.F. Husain was associated with Indian modernism. Moreover, Through the Eyes of a Painter won him the National Film Award for Best Experimental Film in 1967. In the 1930s, Husain spread his abilities by painting billboards for the Bollywood film industry.
On September 17, 1915, Hussain was born in a Suleymani Bohra family in Maharashtra. While learning calligraphy at a Madrasa in Baroda, he developed an interest in painting. Hussain sold his first painting for Rs 10 on the roadside. Hussain grew up in a Muslim family. Therefore, his desire during the freedom struggle to capture the spirit of beauty in other religious traditions was criticized immensely by the conservative sections of the society.
Therefore, these Indian artists showcase the different streams of the legacy of Indian arts and culture. Podium believes that these personalities deserve a fitting tribute as it fits their stature. A more deserved tribute is if we are able to inspire others to pick up where these legends left of and display their own individuality on the canvas.
Stay tuned for more updates like these from us on our Art and Crafts archives. You may also check out our updates on unconventional art trends like Fluid Art.
Share with your friends