Since its establishment in 1994, Dreamworks Animation in Hollywood has created a legacy as one of the best animated movie production studios. This Hollywood studio has created several animated feature films, shorts, animated Television series, live entertainment, as well as theme park attractions.
Based in Glendale, California, the studio has several excellent films under its belt. These Hollywood films are exquisitely animated and contain great life lessons for children.
Below, we have listed 10 of the best films from Hollywood for your kids to watch and learn from. 
The Best of Hollywood Animation Films for Your Kids!
How to Train Your Dragon
Release Date: 2010
The movie follows a young Viking, Hiccup who must kill a dragon to mark his passage into manhood. However, he ends up doing the opposite by befriending a deadly dragon.
Due to the immersive 3D animation and background score, the audience is joyfully transported to the scenic village of Berk that is constantly hunted by dragons. Thrilling battles with the dragons are interrupted by beautiful scenes depicting the loving relationship between a boy and his dragon.
This rare movie shows how in life, a hero may not fully overcome peril. Hiccup courageously manages to save the day, but, he loses a leg while doing so. In addition, little girls will have a strong female character to look up to. Throughout the movie, kids will learn about the value of teamwork and to see beyond the surface of a situation.
Shrek
Release Date: 2001
This fun and swift-paced movie is a parody of classic fairy tales. Shrek is the personification of every characteristic opposite to what a fairy-tale hero possesses. He dislikes everyone and lives away from society in a swamp. His life is interrupted when a dwarfish Lord Farquaad rounds up all the fairy-tale creatures and banishes them to his swamp. As his tranquillity is shattered, Shrek sets off on a journey to reclaim his home.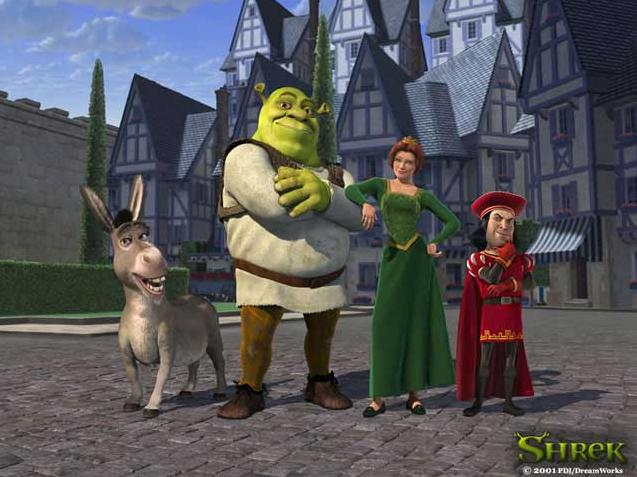 As the story progresses, Shrek falls in love with Princess Fiona, the very girl he was tasked to rescue, leading to a series of misunderstandings and mishaps.
Children are sure to enjoy the funny dialogues and antics of the characters, especially Donkey, and will take away the lesson to learn and accept people for who they are.
Kung Fu Panda
Release Date: 2008
This Chinese, martial arts-inspired, animated movie will surely entertain your young ones. It follows Po, a panda who dreams of being a kung fu warrior. However, due to his size and physique, he believes this to be an impossible task. One morning, Po accidentally gets chosen as the next dragon warrior and must train alongside his idols to defeat the villain, Tai Lung. With Shifu and the five warriors by his side, will Po be able to prove himself worthy of the dragon scroll? Watch Po's journey to becoming the Dragon Warrior, here in a clip from the film.
Chicken Run
Release Date: 2000
The feature film by animation pioneer Nick Park is fun for kids as well as adults. Set on a farm, this prison breakout like thriller story and its absurdity is sure to get a laugh out of the audience.
In the film, an American rooster falls in love with a beautiful hen on a British farm. The couple then decides to run away by fooling the evil farmer who intends on keeping the hen on his farm.
Wallace & Gromit: The Curse of the Were-Rabbit
Release Date: 2005
The movie shows the adventures as well as the friendship of Wallace and Gromit. Wallace is an inventor, while Gromit is a dog. Here, the traditional human-dog relationship is altered, as Gromit becomes the guardian to is clean up Wallace's messes.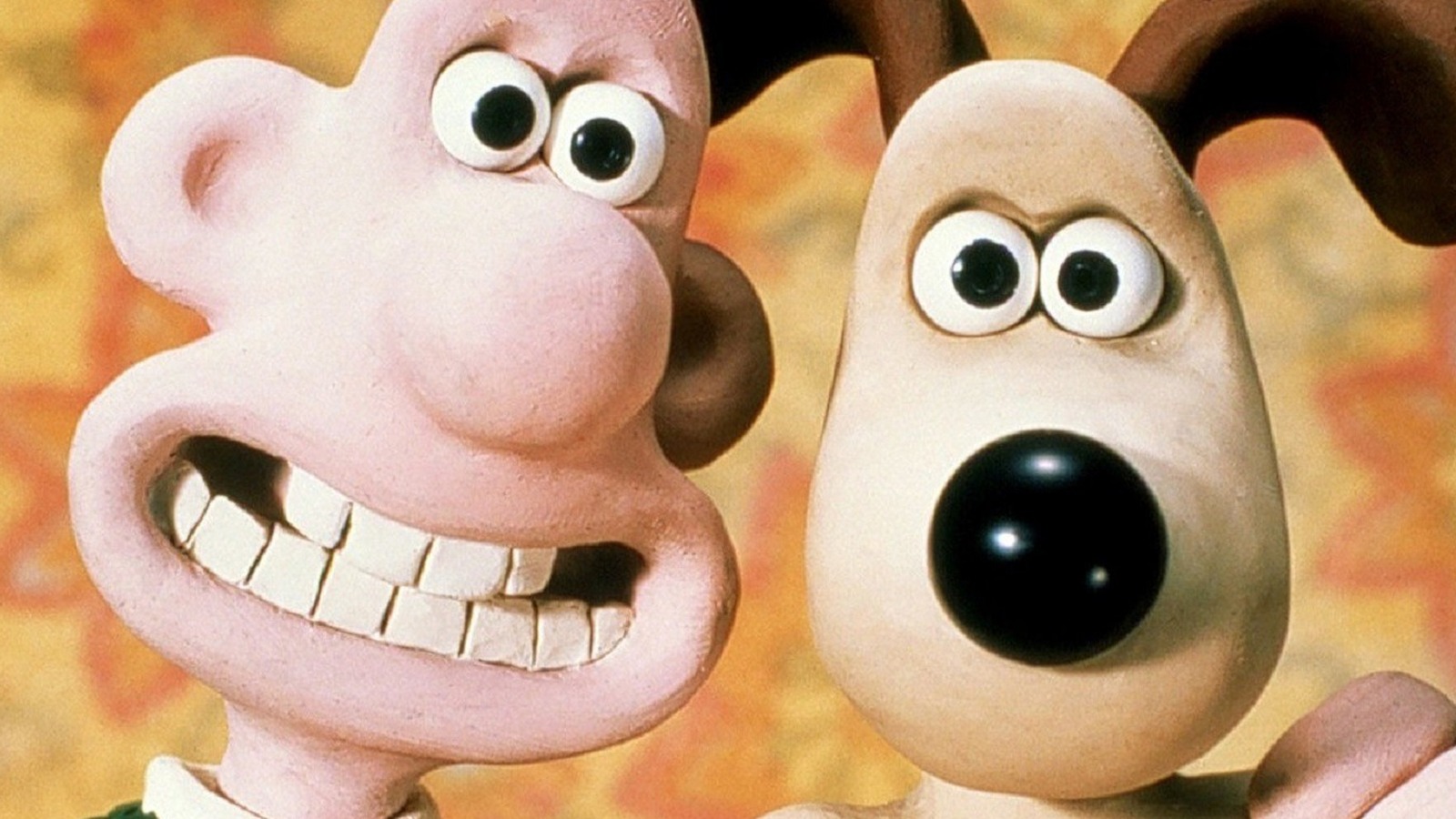 Its silly core is balanced with whimsy and eccentric wordplay, along with Nick Park's quintessential British humour. Kids can explore the official Wallace and Gromit website, here!
Antz
Release Date: 1998
This story depicts the life of ants, particularly, a neurotic one named Z. Z wishes to be an individual and independent in a colony that conforms to its leaders. Soon he embarks on a journey to Insectopia and has some roller-coaster adventures along the way. However, Z is now branded a fugitive as well as a war criminal. Will Z be able to overcome this name allegation?
The story appeals to our sense of wonder. It teaches children to resist conformity and express their individuality instead. Additionally, it is good to teach kids about what happens in an anthill.
Antz still remains one of the classic Dreamworks Animation films to this day. Check out the trailer below.
The Prince Of Egypt
Release Date: 1998
The Prince of Egypt is a Dreamworks adaptation of The Ten Commandments. The queen finds a baby boy floating in the Nile and adopts him as her own, naming him Moses. The story shows Moses growing up alongside Ramses and shows how different birth's caused them to traverse separate paths. It builds to the climactic parting of the red sea and Moses coming down Mount Sinai with the Ten Commandments in hand.
The Prince of Egypt aptly shows the sad elements of the film. It is a story of triumph and adventure, of the time when oppression ended and freedom began.
Madagascar
Release Date: 2005
Alex, the lion, lives the good life in the zoo, dining on prime steaks every His friends include Marty the Zebra, Gloria the Hippo, and Melman the Giraffe. While Alex likes the zoo, Marty wishes to travel to far of places. He wants to leave the zoo and live free. One night Marty escapes from the zoo, and his three friends follow him about to board a train for Connecticut. The animals are captured and shipped to a wild animal refuge in Africa.
This movie encourages children to embrace the differences among people while enjoying the little things in life.
Abominable
Release Date: 2019
Yi is a hard-working girl who is too busy working since her father's death to save up money. She dreams of travelling across China as she had discussed to do with her father. At night she goes plays her violin alone on the roof. However, everything changes the night she finds a monster hiding there.
Everest is an abominable snowman and as he and Yi form a tentative friendship. So, Yi agrees to help Everet and accompanies him on his journey to return to the mountains.
Those with younger children can certainly benefit from watching the movie as it offers good life lessons like believing in yourself, adventure is out there, and family is important.
Captain Underpants: The First Epic Movie
Release Date: 2017
George Beard and Harold Hutchins are two overly imaginative pranksters who spend hours creating comic books. When the principal threatens to separate them into different classes, the mischievous boys accidentally hypnotize him into thinking that he is an enthusiastic and dimwitted superhero named Captain Underpants.
The movie shows children the power of friendship and the ability to recognize others' loneliness.
Final thoughts
Dreamworks Animation films are a treat to watch. They create a great opportunity to discuss important issues with kids, thus, enabling them to inculcate beneficial characteristics. With this curated list, you can pick any one of these brilliant animation gems to watch with your kids during a winter weekend.
We also recommend checking out these Disney Princess movies. You would also love to watch these top children's films from India so that you would be able to add diverse films to your kid's list!
Share with your friends