Kids always seem to have boundless energy. Therefore, it can be quite tiring to keep up with them. A solution to this is to get your child to participate in a sport, but, this might not work for those not interested in team sports. Dance classes are the perfect alternative to this problem. It is a safe and enjoyable activity that will keep your kid engaged as well as help their physical and emotional well-being.
If you are still not convinced, we have a list of ways to persuade you with valid reasons. Below is a list of 12 reasons why you should send your kids to a dance class.
Why should you enroll your kids in dance classes?
Dance classes are a great way to improve physical fitness
Children require both physical activity and a balanced diet to stay healthy. Dancing is an enjoyable way for kids to partake in the same. Children who learn dance forms like hip-hop, tap and Bollywood have improved flexibility and stamina. Dance can also improve posture and balance, thus, preventing health issues. Furthermore, a physically active child will take part in school activities that happen during gym and recess.
Dance classes help improve emotional well-being
Not only does dancing help improve your child's physical fitness, but it also helps uplift their mood. Physical exercises like dancing release endorphins that trigger positive and happy feelings. Since dance uplifts kids' moods, you have the best reason to enrol your child in a good dance class.
Dance classes help build teamwork
Choreography often requires teamwork, partnership and synchrony. Kids who move in a group will learn to build trust among their peers. In addition, children learn at different rates. Therefore, a group may consist of some kids who have mastered the choreography and some who are still learning. Such a setting will teach your child patience, as they need to wait for others to learn the step before moving on.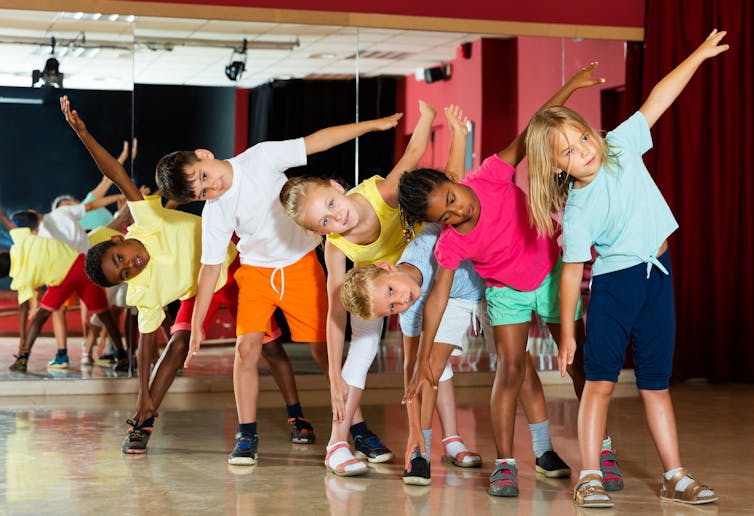 Dance classes can improve social skills
Dance classes are a great platform for your kids to interact with others their own age. A common hobby is surefire a way to make new friends and bond with them.
Dance classes help build self-esteem
When children do something they are good at, their self-esteem rises up a few notches. Dancing is one such thing. Repeatedly practicing a step will help the child overcome clumsiness and perform the choreography flawlessly. This in turn will give them a tremendous confidence boost.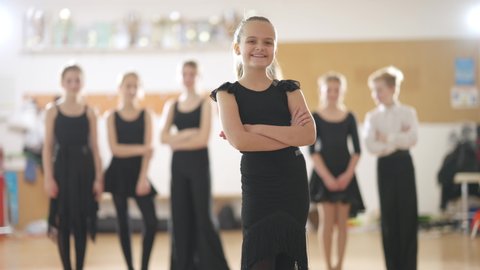 Dance develops determination
Children who learn dance usually do so for a competition or a dance recital. Having such a goal will help the child build determination. Additionally, they will also learn to work hard to achieve these small goals. They will also be able to set goals for themselves in future.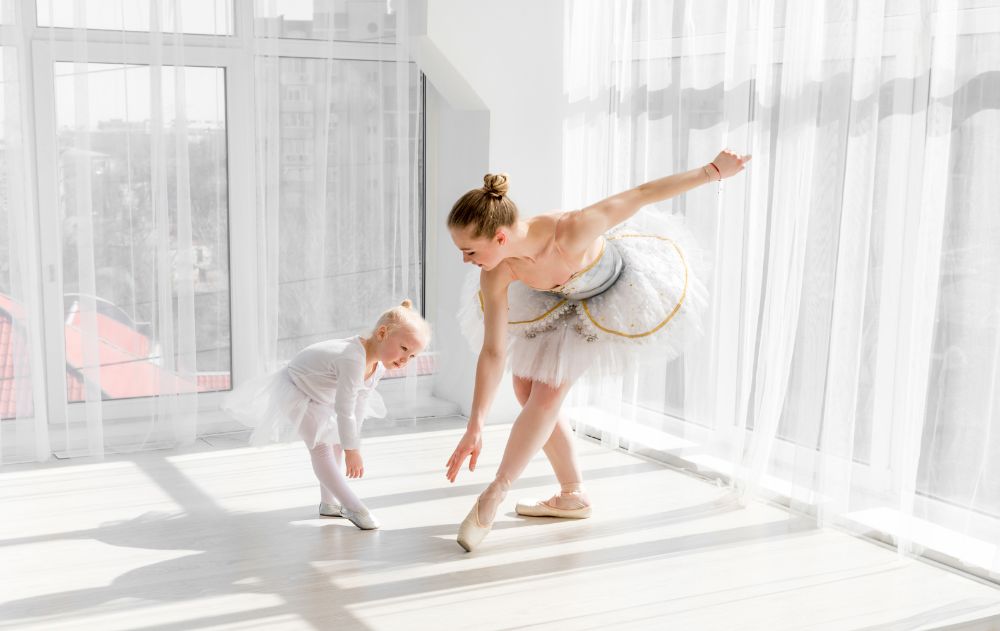 Dance classes improve retention
A routine is rehearsed for months in dance classes. Kids learn a part of the choreography, review it and then continue to learn the new steps. This helps improve their memory and aids in the long-term retention of important information.
Dance classes help engage all senses

While dancing, students watch, listen to the music and practice the choreography repeatedly, which engages all their senses. This is similar to studying in a classroom as students will have to watch, listen to the teacher and practice the class material.
Dance helps develop gross and fine motor skills
Movements practised in dance classes can help develop motor skills in kids, especially very young ones. Such movements will help in sports or other activities they will take partake in in school.
Dance classes encourage creativity
Through dance, children can express themselves and be more creative. Children think critically and develop creative problem-solving skills as they navigate choreography and footwork.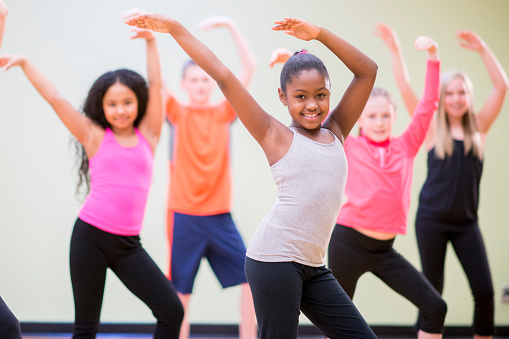 The educational benefits of dance classes
Learning dance requires discipline and dedication, which will in turn help your child excel in the future. Dance also required focus. Children learn to concentrate on their movements and thoughts, which will help them achieve their goals at a later time.
Dance classes enhance communication skills
An essential part of communication is the non-verbal cues one displays. While dancing, children learn how to express their emotions through their facial expressions, eye contact and codes of space. These skills learnt in the dance class will enable your child to express their thoughts and ideas better.
Dance Forms Your Child Can Learn
There are several different dance classes you can enrol your child in. Some may cater to kids of a particular age group while others are available for all. Some dance forms you can opt for include-
Creative movement (for kids of ages 1-2)
Bollywood dancing
Salsa dancing
Hip hop
Freestyle
Contemporary
Bharatanatyam
Ballet
Your child can learn ballet or Bharatanatyam to master basic movements. Both these dance forms are good for beginners and help develop a strong foundation for aesthetically pleasing movements and facial expressions. If your child is not interested in these dance forms, then you can opt for freestyle, hip-hop or salsa. Conversely, if you wish to choose an Indian classical dance form then Kathak would be a good option.
The key thing is that your child should enjoy the dance form they choose, else they may lose interest, which can have counterproductive results.
Parting Words from Podium
Dance is an enjoyable way to keep kids engaged. It keeps them active and at the same time encourages their physical, emotional and social development. Additionally, your child will become a part of a loving community who share many things in common besides dance.
Furthermore, dance helps develop habits of discipline, focus and patience that will remain long term. Therefore, if you wish for your child to open up, make friends and be confident, then dance classes are a must.
As since we promised you both the reasons and the solution, we will deliver them at your convenience. Podium School offers dance classes with expert faculty who will transform your kid into a little master of the craft. Join our contemporary dance program taught by the talented Shakti Mohan of Dance+ and Dance India Dance fame. We also have courses on Kathak. You can learn more about these classes here!
We look forward to you joining us in this journey and helping your child grow with all the lyrical sensitivity of dance. Enrol your children in Podium's special programs now!