We connect with each other better when we have music in our life. The power of music online may assist us to deal with all of life's challenges. It's a tonic, a cure, and a remedy that gives our souls complete serenity, joy, and contentment.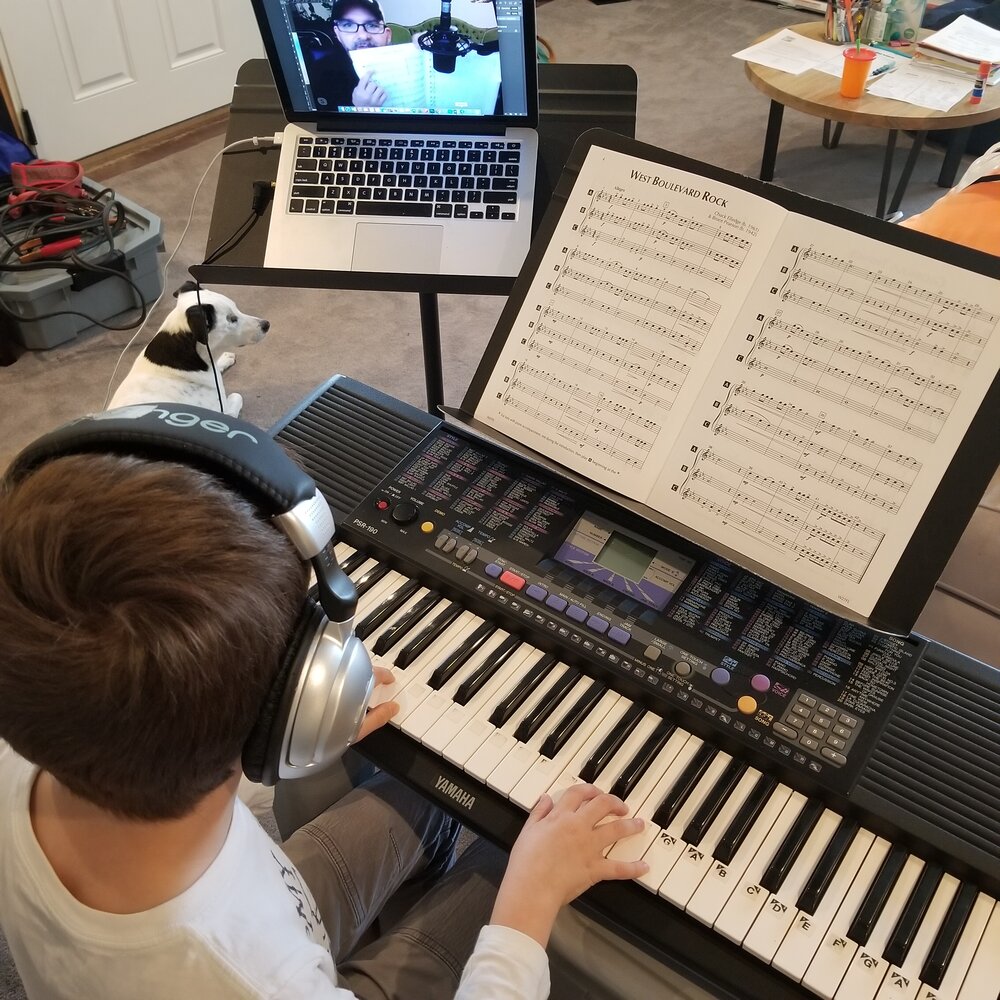 It would undoubtedly be tragic if we lived in a society where music was not taught! To say that the present situation has changed the globe is an exaggeration. The unique coronavirus epidemic has changed the planet. Everything has changed as a result of the pandemic, both mentally and professionally. We were previously all stationed on one side of a large river that was riddled with obstacles. But now we're slowly making our way to the other side of the river. As a result of the epidemic, there was a surge in demand for online lessons all around the world. Many people have difficulties while learning online that seriously impede their progress.
Learning music, in particular, necessitates expert direction, consistent practice, and a strong desire to learn. Doesn't it appear to be a challenging task? It is, nevertheless, very possible if you sincerely desire it and have a positive mindset. Let's have a look at some fundamental suggestions and tips for learning music more successfully and in a fun way.
Getting to know your way around the internet
The Internet is an excellent resource for online learning. Though learning a new skill is difficult, if you are truly enthusiastic, hopeful, dedicated, and aware of practicing music on the internet, it will be as if you have a teacher by your side! You can bet on it. Every note, error, and piece of advice will teach you something. This is a lesson you will never forget.
Enroll in an online music course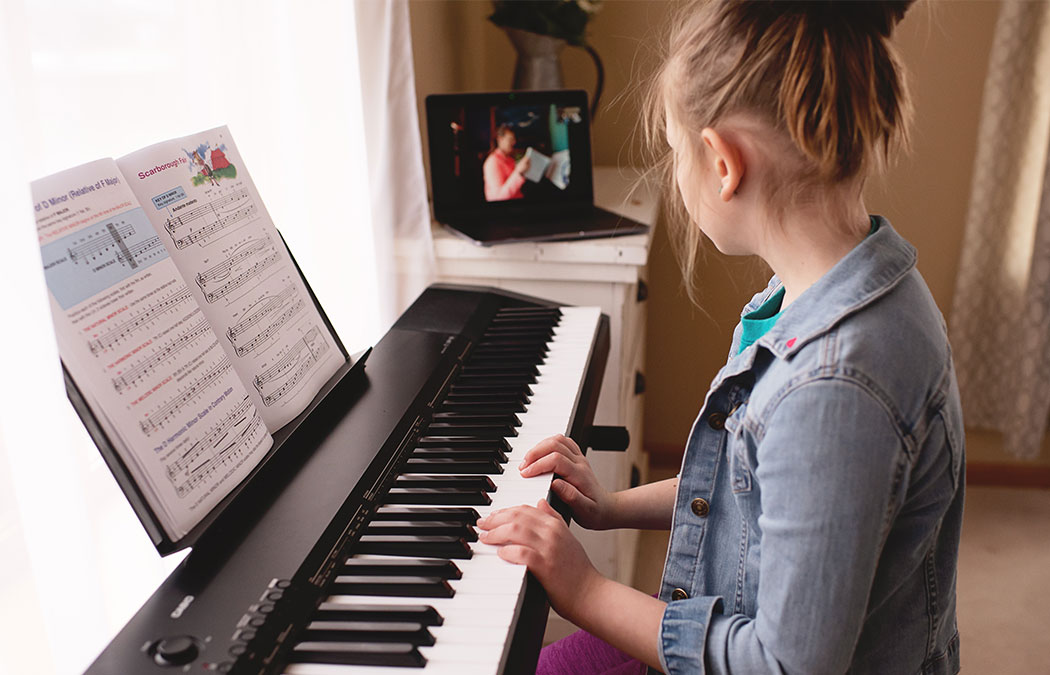 You may be aware of the enormous number of online programs and workshops. It is entirely up to you whether you take a free or paid music class. However, if you want something more structured and synchronized, pay for one. However, not all of them are worthwhile enrolling in. Make certain you get the most out of it! If at all possible, look for a class that also offers certifications.
Concentrate on the fundamentals and rhythms
Remember that the most crucial stage in studying music is to master basic chords and rhythms. You should be able to detect music's flavor. Make an octave recitation to learn the octaves. When you recite the beats, it's much easier to recall them. Don't be concerned; take your time. It's important to remember that Rome wasn't constructed in a day! Slow down and make an effort to learn more with each class with full dedication and interest.
Refer to videotapes of recorded visual lectures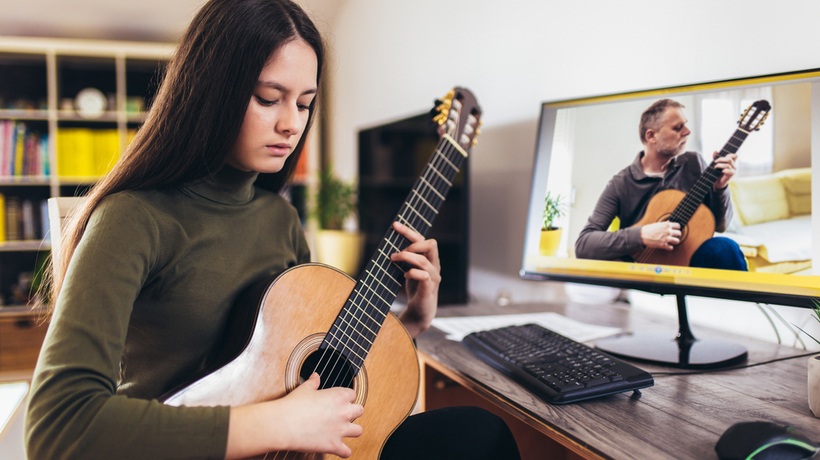 One of the most appealing aspects of learning music is having a visual component to complement your theoretical notes and online class practice sessions. According to some theories, when we learn something visually, our minds concentrate and retain it better. If you are a visual learner, referring to youtube music classes or your recorded music lectures might be a tremendous help.
First and first, try to concentrate on the most significant elements.
Almost every beginner, as well as an experienced musician, is concerned about whether or not they are working on the right thing. Isn't it a grueling task to figure it out? As humans, we are always observing and practicing a variety of skills. And it's often difficult to choose which portion to concentrate on initially. This problem has a solution within it. Involve yourself in the scenario and set a reasonable aim to improve your mood and confidence.
Regularly review your lectures and fundamental lessons
Don't go a single day without going through the previous day's work. The overall sound you hear when you listen to music is the result of a mix of chords. While you're learning your music lectures, jot down these chords. This will aid you in remembering what you studied before. You will eventually see that the majority of the lecturers have already been interpreted and stored in your memory. In other words, you'll remember the lesson you learned for a longer time.
Take up a musical instrument like the piano, Casio, harmonium, or guitar. It will be much easier for you to see the notes and synchronize the chords if you use a musical instrument as an example. Many well-known musicians advise learning to play any instrument. This boosts their learning speed.
Get rid of the Boredom affliction
Boredom is another factor that contributes to the attitude of "I don't want to go any further right now." When one part of your brain is physically present but conceptually absent from a region, boredom develops. Another section of your brain is contemplating what to do next at the same moment. If you see your mind becoming 'bored,' remember that it is because you are not truly immersed in an ocean of music if you are focused on the task at hand. To get over this ennui, you should definitely take a little rest before returning to your task. After the break, you should strive to fully integrate yourself. Instead of immediately returning to your music class, take a little break and try to refocus.
https://www.youtube.com/watch?v=ZnObqYfb-0M
Increase the amount of practice time you spend
Another thing to keep in mind is that if you're practicing music too quickly, you're probably not doing it correctly. To absorb the chorus of music takes a significant amount of work and time. Attempt to keep a steady pace. The more time you spend practicing, the more you'll learn and eventually master the platform!
Always remember to appreciate your work and not just do it for the sake of doing it. Finally, you are the only one who lives inside your head, and it is totally up to you to keep it intriguing, challenging, and entertaining! Good luck with your studies:)
These ways clearly help to learn music from an online class.