British author Roald Dahl is one of the shining stars of children's fiction along with the likes of A.A. Milne, Enid Blyton, J.K. Rowling, and E.B. White. Dahl, who began as a fighter pilot wrote an immense amount of children's literature.
One can't possibly deny the impact Dahl had on fiction with his whimsical protagonists whose stories tugged at our heartstrings. Therefore, Podium brings to you the greatest books by this delightful author whose world was made of chocolate factories and giant peaches with little bookworms who could do telekinesis. Welcome to the capricious world of Roald Dahl books!
Must-Read Roald Dahl Books
Charlie and The Chocolate Factory
Charlie and The Chocolate Factory is a 90 pages long book that was released in 1964. It revolves around a young boy charlie and his adventures inside a chocolate factory which belongs to Willy Wonka. This book is like a fantasy that all of us must have had in our childhood. We all have dreamed of seeing unlimited chocolate.
It is a fairy tale, humor, and fantasy fiction. It is one of the most enduring child novels of all time and deserves a read. This book has an amazing plot and will take on a roller coaster of emotions. The unique thing about this book is that Roald wrote this book to pen down his emotions and dedicate them to his son Theo. Check out the trailer of the film adaptation inspired by this book starring Johnny Depp as Willy Wonka.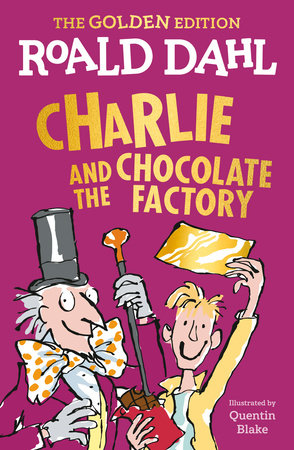 James and The Giant Peach
James is a young boy who lost his parents at a young age and his aunts are very mean to him. He has a very boring life and a family which don't care for him, he still desires of making friends. Initially, he finds it very difficult to make friends but doesn't give up. Supported by amazing illustrations by Nancy Ekholm Burkert it is a very fun book to read. It also gives a valuable message to its young readers that it is Never too late to make friends. It is definitely one of the best Roald Dahl books and was originally published in 1961.
Danny The Champoin of the World
Danny the Champion of the World revolves around a young English boy, Danny, and his father William. They both live in a gypsy caravan and mend cars for a living. The plot revolver round their wish to buy their land by poaching his game pheasants. It is inspired by a real-life Romany gypsy caravan. Quentin Blake has done beautiful illustrations in the book which makes it even fun and interesting to read. Published in 1975 it has 224 pages in it. It is one of the best books by the author and a must-read fiction. Roald dedicated this book to his then-wife Patricia Neel.
George's Marvellous Medicine
Another amazing book written by the author is George's Marvellous Medicine and was published in 1981. Its humor is unmatchable and has an offbeat ending. The protagonist of the story is a young boy George who is forced to live with his rude and witchlike grandmother. You will love this book for its amazing plot and will end up loving it. Its illustrations make it even more catchy and you will not be able to keep it down. If you are looking to read something light and fun then this is the book for you. You can easily finish it in a single sitting as it has only 85 pages in it. It will also help children in inculcating interest in science. The writer used all his medical knowledge in this book and is called "dreams of glory"
The Enormous Crocodile
The Enormous Crocodile is a 1978 children's story that is 19 pages long. It is about the beastly creature who lives in the biggest and browniest river in Africa. He is powerful and greedy and wants everyone in the jungle not only fish. Be it The Roly-Poly Bird or Muggle-Wump the Monkey he wants to eat all of them. It has a lot of beautiful characters and is very fun to read. Children will absolutely enjoy reading it. In the end, it gives a very valuable moral to its young reader as well. 'Not to go straight to violence and to speak up if you notice any violence.' Illustrated by Quentin Blake, it is a must-read for all the young readers out there.
Final Thoughts on Roald Dahl Books
Roald Dahl is undoubtedly one of the best children's literature to exist. He has written a lot of books and most of them are super fun to read. These books have amazing illustrations in them and make them even more interesting.
Books have a lot of moral messages in them and are great for young readers. they throw light on a lot of critical issues as well. So, if you are looking for some books to introduce your child to the world of reading pick one of them. And not only children if you want to read a light and fun book from a free evening go for them. All of these books are amazing!! You can also check out some brilliant reads with animals as protagonists in children's literature!
Share with your friends