Culture of India is immensely diverse and has a lot of elements that become a thing of wonder for many. Where else can you find hundred different types of languages, a hundred different types of ethnic costumes, a hundred different types of dance, hundred different types of music, and many more diverse things? The answer has to be India. Our culture is making us completely unique and different from all the other nations. There is so much diversity in our nation as with every step you will be able to see people speaking a different language, dressing in a different style, performing different type of dance, singing different kinds of song, eating different types of foods and this is what culture of India is all about.
It is so vast, diverse, and vibrant that no matter how much you try to know about it or learn about it, it will never be enough and something will still be left. That is why it interests a lot of people. If you are also someone who is knowing about the culture of India then this is the article you can not miss. We have discussed all the things like dance forms of India, festivals of India, music of India, and all the other aspects that together help in building a culture. It is a great way for children to know about it.
What is the Culture of India?
Indian culture is the heritage of social norms, ethical values, traditional customs, belief systems, political systems, artifacts, and technologies that originated in or are associated with the ethno-linguistically diverse Indian subcontinent. It is a combination of several cultures that have been influenced over time. The Indian culture shows its existence from the Indus valley civilization and after that all the kingdoms that have come and ruled it has left behind some of their cultural indications.
Indian origin religions like Hinduism, Jainism, Buddhism, and Sikhism are important parts of our culture. Our traditions and cultures play a really important part in our lives and that is why they should be preserved and respected.
Elemets of Culture of India
Culture is a simple word that refers to a lot of things. But there are many elements that together build up the Indian culture. Some of the elements of Indian culture are:
Language and Literature in Culture of India:
The language a person speaks and the type of literature they read or refer to is one of the biggest indicators of culture. In India, itself people come from different cultures or backgrounds and hence speak different languages.
Dressing Style:
Whenever you look at a person and the clothes they are wearing will tell you a lot about the culture they come from. In India sarees, suits, dhotis, kurtas, turbans, lehengas are some really important clothing elements of our culture.
Cuisines and Food Culture:
Food is the specialty of our culture. The spices we use the way we cook and serve them tell a lot about our culture. Indian cuisines because of their rich flavor and taste are famous all around the world.
Way of Greeting:
Greeting our elders in a respectable way is an important part of our culture. And the words that we use while greeting tell a lot about the culture, religion, and background of the person.
Festivals:
Indian culture is very vibrant and there are a lot of festivals to it like Diwali, Holi, Raksha Bandhan, Durga Puja, Ganesh Chaturthi, and many other festivals some of them are celebrated in the whole nation while some are parts of different cultures.
Wedding Rituals:
The wedding has a whole set of rituals to them and every religion and tradition has its own differences in it. The type of jewelry they wear, vows that the bride and groom will take, and all the other wedding rituals that will be performed are influenced and completely depends on the culture.
Things That Make the Indian Culture Beautiful
Our culture is undoubtedly very beautiful. Some of the things and elements that make it beautiful are:
Vibrancy and brightness
History and heritage
Diversity
Different dance forms
Reflection of a variety of Tradtions
Relation with nature
Festivals of India
India is the land of festivities every month has its whole bunch of festivals. Some festivals are celebrated in the whole nation while some are celebrated in specific parts and are associated with some specific sections only. Here are some very famous festivals of India that are vibrant, enjoyable and fill our lives with happy moments.
Diwali
Diwali is one of the most famous festivals of India and is celebrated internationally as well. It is known as the festival of lights as people decorate their houses with lights and lit a lot of candles and earthen pots to celebrate it. In fact, it is the set of five festivals namely Dhanteras, Choti Diwali, Badi Diwali, Govardhan, and Bhaidooj. It is celebrated as a mark of returning Lord Ram after staying in the forest for 14 years. People decorate their houses make rangolis, distribute sweets, firecrackers and meet their relatives to celebrate their festivals.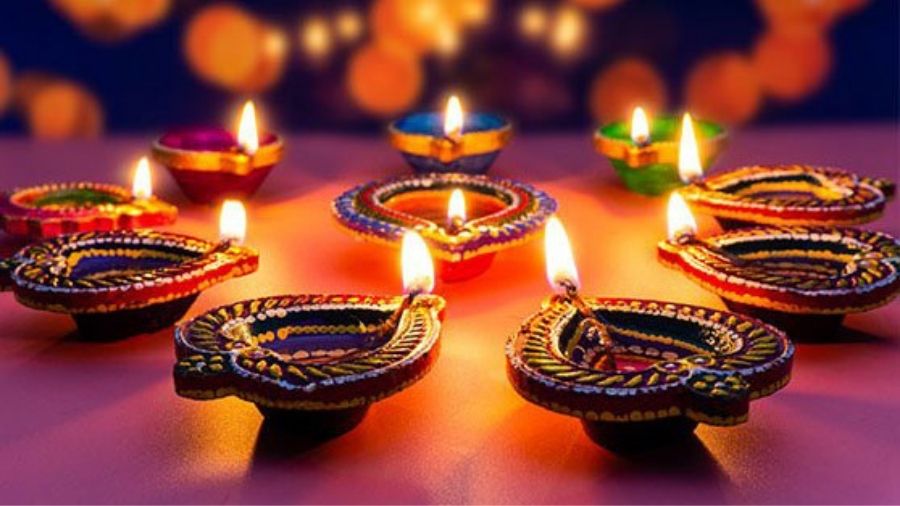 Holi
The color of happiness and vibrancy is Holi. It is all about eating delicious food, dancing, and putting colors on our friends and family. It is celebrated in the month of Fagun according to the Hindu calendar and is celebrated in a lot of ways. Mathura, Vrindavan, Barsana, and Gokul are some of the prominent places of this festival as it is linked with Lord Krishna. People also play it with flowers and water. It is celebrated in the whole nation and is very fun and enjoyable.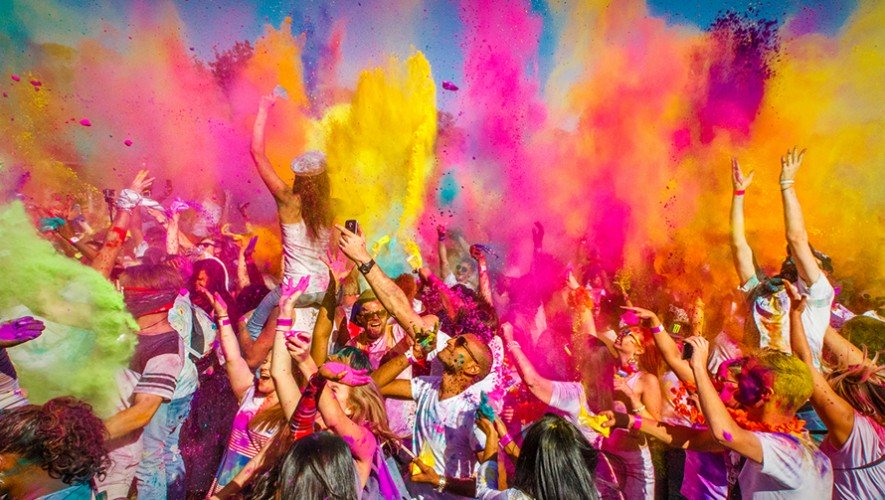 Chhath
Chhath is the biggest state of Indian state Bihar. And lasts for around 4 days. The main significance of this festival is to thank Sun for bestowing the bounties of life on earth and fulfilling particular wishes. People stand in water bodies for a very long time and then present their prayers and prasad. Chhath is an ancient Hindu festival historically native to the Indian subcontinent, more specifically, the Indian states of Bihar, Uttar Pradesh, Jharkhand, and the southern parts of Nepal. And what is Chhath without Thekua?
Raksha Bandhan
All the other festivals are about spending time and celebrating with everyone. But Raksha Bandhan is all about the bond of a brother and sister. In this, a sister ties a Rakhi or a thread around the wrist of her brother in the promise of your protection for it. Then they give each other sweets and gifts. It is celebrated in the month of August and is purely about celebrating the relation of a brother and sister.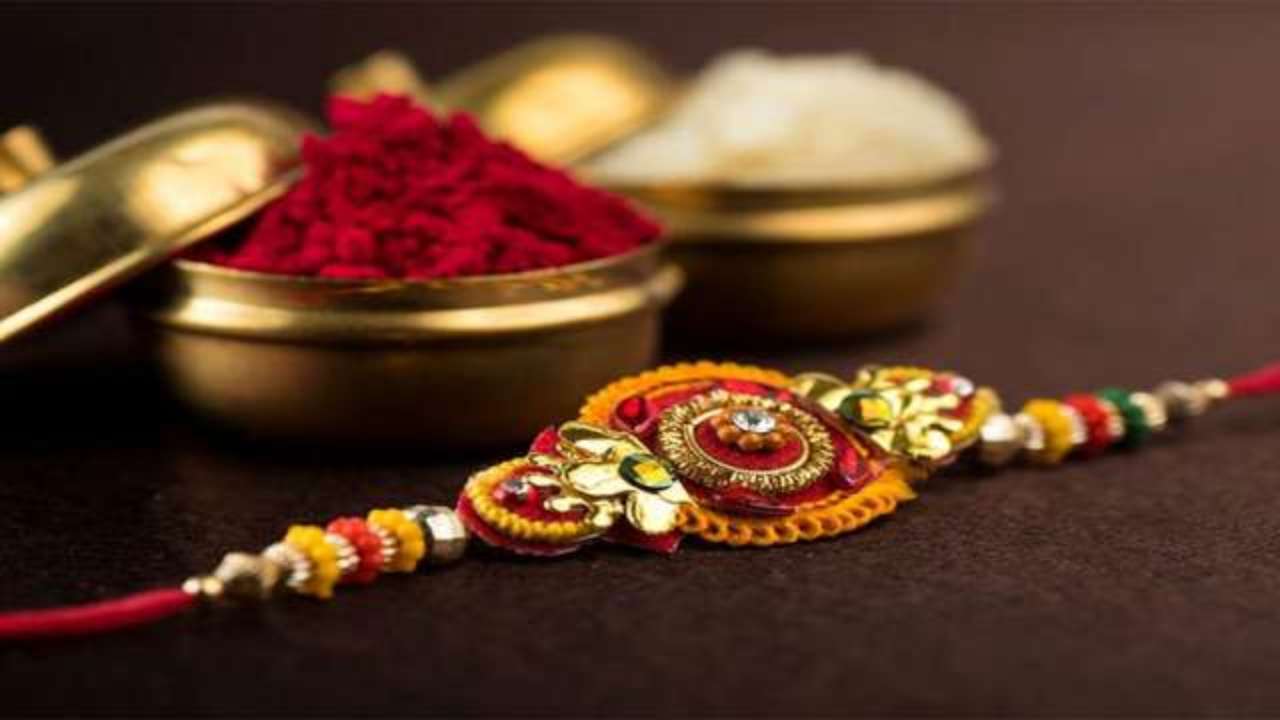 Ganesh Chaturthi
Ganesh Chaturthi is a very vast and huge festival celebrated all around the nation and is solely linked with the state of Maharashtra. It is all about praying Lord Ganesh. First of all, a family will bring a statue of Lord Ganesh with loud music and enjoyment then they keep them in their house for a few days and dedicate a particular section of their house to them which is beautifully decorated. Then on a day a few days later they carry that statue and drown them in a huge water body and request them to come back next year. For all the days of their stay, people celebrate a lot, pray and serve a lot of prasad.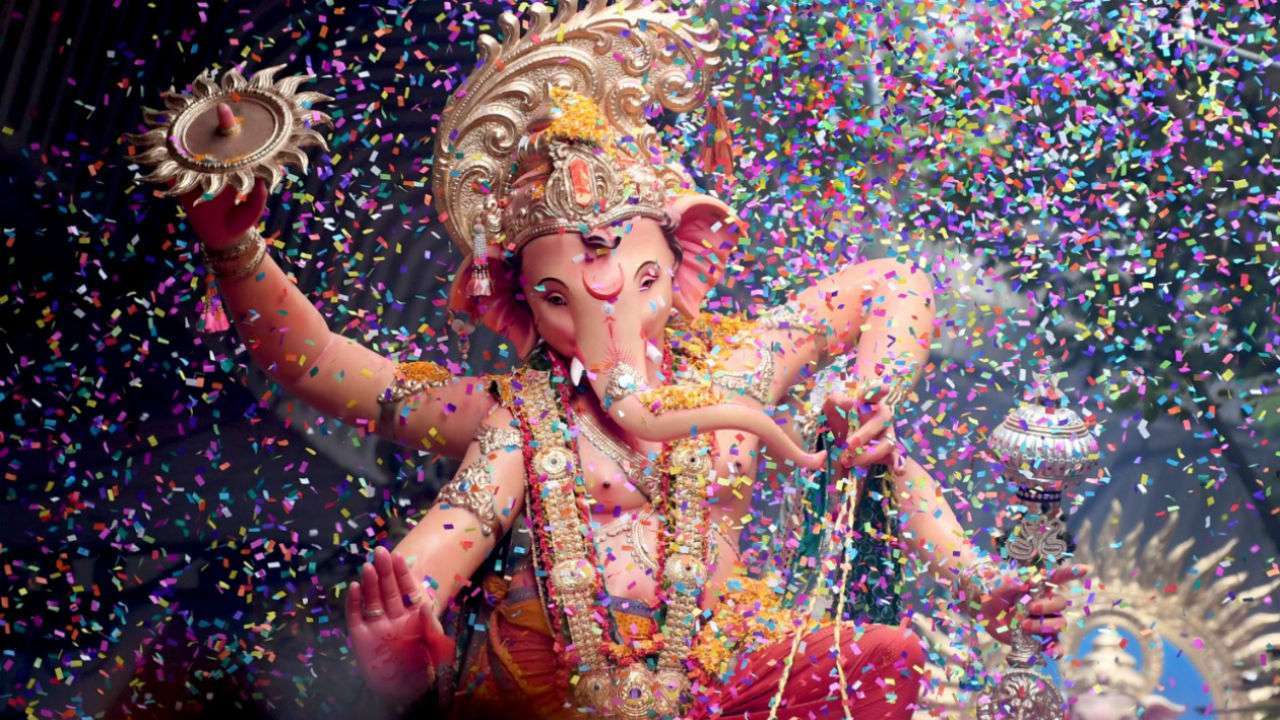 Beautiful Folk Dances of India
Dance is the best way of celebration during festivities or in general when a person is happy. Everyone dances in different ways to celebrate. There are many different folk dances in India that are done on different songs wearing traditional dresses. It is not possible to celebrate festivals without dancing your hearts out. Mentioned below are some of the most famous and vibrant folk dance forms of India.
Garba of Gujarat
Navaratri a nine days festival is one of the main festivals of Gujarat state. It is celebrated to worship the nine forms of Lord Durga. Large stalls are set all throughout the state to celebrate this festival. And people do the Garba in front of goddesses at night for nine days. People form big circles and then do this dance on proper Garba songs. Garba is done wearing a traditional dress that are very vibrant and colorful and are adorned with a lot of accessories. Clapping is a very vital part of this dance form.
Have a look at people performing Garba
Lavani of Maharashtra
Next, we have a popular folk dance from the state of Maharashtra. Performers perform it on the beats of a dholki wearing a traditional nine-yard saree and traditional gold jewelry. This dance form was popular in Peshawari Dynasty that was situated in Pune. And roots back to the 18th and 19th centuries. The two main purposes of performing this dance are entertainment and celebration. The main meaning of the word Lavani is Beauty.
Raut Nacha of Chhattisgarh
Now let us go to the state of Chhattisgarh. Raut Nacha is one of the main dance forms of Chattisgarh. People who are of the Yadava cast are the ones associated with it mainly. For them, it is a symbol of worship to Lord Krishna. They wear colorful clothe and peacock feathers while doing this dance. And sticks also play a huge role in this dance. The main of doing is dance is awakening God.
Bihu of Assam
Bihu is the main festival of Assam state. It is mainly of three types and marks the beginning of harvest season in the state. To celebrate this festival people sing folk songs and do dance on it. It is a very important part of the Assamese culture. The starting element of this festival is red color. As all the people dress in this color to celebrate this festival. And do Bihu folk dance while singing folk songs. A lot of musical instruments play a role in this dance.
Ghoomar of Rajasthan
Rajasthan is the land of royalties and has a culture that ages back centuries. Ghoomar is part of this culture only. It is the main folk dance of the state. It is mainly done by the Bhil tribe to worship Goddess Saraswati. Other than that a newlywed bride must perform this dance. And people also do it on various other occasions. For instance, weddings, festivals, and religious occasions. And it usually lasts for hours. This dance got recognization in the courts of Rajput rulers.
Other than all these dances there are many more dances that belong to the different parts and states of the nation.
Beautiful Folk Music of India
Music is representative of a culture. The words it has, the beats it has, and the instruments used in playing it say a lot about the culture. They are sung in the local language or dilates that makes them sound even more beautiful. There are a huge number of folk music and mentioned below are some of the most famous folk music of India.
Zeliang of Nagaland
North East is like a hidden gem of India. And we know very little about it. Zeliang is a popular folk and tribal song of Nagaland. It is a very beautiful song and has good beats. Zeliang dance form is a festival dance performed for the amusement of the crowd. People clap and chant with full enthusiasm to celebrate this music at festivals.
Kajari of Bihar and Uttar Pradesh
Kajari is a famous folk song that is prevalent in the states of Bihar and Uttar Pradesh. It is a piece of folk music as well as semi-classical music. It is the melody of local people that makes it even more beautiful. And it is practiced and performed more during the rainy season. And females this folk song more often than males. Some of the great performers of this music are Pundit Chhanulal Misra, Shobha Gurtu, Girja Devi, Rajan, and Sajan Mishra.
Dulpod of Goa
Goa is a small state and is often referred to as a westernized state. But it also has a traditional culture of its own. Dulpod is a very famous folk music that belongs to this state. It belongs to the Goan category of folk music. And is original of the Konkani language. The dumped is usually sung in sequence with a man do. It is mainly the music of festivals and people dance their hearts out on it.
Bhatiali of Bengal
West Bengal is a land of rich culture. And worshiping lord Durga is the main essence of their culture. Bhatia is a type of folk music that prevails not only in India but also in Bangladesh. And this song is deeply related to water and water bodies. As it is sung mainly by boatmen while going down the stream of a river. It is largely linked with nature and the environment. The dialects too vary across the different regions. And also vary according to the occasion
Maand of Rajasthan
The next folk music that we have is, it is from the land of Rajasthan. The Maand Folk music Rajasthan is one of the richest forms of folk music in Rajasthan. It is a very ancient form of music as it was played in the courts of Rajput rulers and royal courts. It is inspired by ghazals and has long swarsa to it. Tabla, harmonium, and dholak are the three main musical instruments this music associates with. You can still hear local people singing their folk songs outside a palace in Rajasthan.
Jugni of Punjab
Punjab is known for its rich music and dance. Jugni is folk music In spiritual poetry Jugni means the spirit of life or essence of life. It is an age-old narrative device used in Punjabi folk music and sung at Punjabi weddings. A lot of varied instruments like drums, flutes, earthen pots are used in this music. This song also plays a huge role during the harvest season.
Listen to a very melodious Jugni song here,
Other than all these kinds of music there are many more music that belong to the different parts and states of the nation.
FAQs Related to the Culture of India
Here are answers to some questions that might come to your mind after learning about the culture of India.
Q1. How many cultures are in India?
Over the centuries, there has been a significant fusion of cultures between Buddhists, Hindus, Muslims, Jains, Sikhs, and various tribal populations in India. India is the birthplace of Hinduism, Buddhism, Jainism, Sikhism, and other religions. They are collectively known as Indian religions. All these religions have their own cultures and there are sub-divisions within the religions as well.
Q2. What is the importance of Indian culture?
It is usually said that Indian culture is the way of life because it tells us about how we should perform our day-to-day activities. It is important as it tells us about our philosophy and encourages languages, religions, dance music, food, and architecture.
Q3. Why is folk culture important?
Folk culture and its preservation is very important for the heritage of a nation. Some of the reasons why folk culture is important are showing unique lifestyles and ideals, showing diversity, having a beauty of its own, showing the history of the nation. For people who practice it, it is very important as it is a part of their culture and is very important during festivals. Other than that for outsiders, it shows different types of music, dance, art, clothes, and martial arts that prevail in the nation.
Q4. What makes the culture of India different and unique from other nations?
The thing that makes our culture unique is the diversity and vibrancy that it holds.
Q5. Which Indian dance is only performed by females?
India has a lot of dance forms and all of them have no cultural barriers. Only Mohiniattam of Kerala is limited to being performed only by girls. It is a dance form that expresses through elaborate hand gestures and enchanting movements by a woman.
Q6. Some famous martial arts of India.
There are a lot of martial arts in India and many states have their own famous arts as well. For instance, some of the most famous martial arts of India are, Kalaripayattu, Silambam, Thang-ta, and Sarit Sarak, Thoda, Gatka, Lathi, Indian Wrestling, Kuttu Varisai, and many more. These martial arts serve the main purpose of teaching self-defense to the people.
Q7. Which state in India is famous for culture?
Every state has its own culture and all of them are popular. Every state has its own dance forms, language, music style, the way they dress, the structure of their houses, and the martial arts they perform. But Arunachal Pradesh is known as the most famous state in terms of culture. It is the land of the rising sun. And is the home to 26 different ethnic tribes and 100 sub-tribes. That is why it has a rich culture and mythology. So Arunachal Pradesh is the most famous Indian state in terms of culture.
Q8. How many forms of Indian art are there?
Art forms are also a very important part of the culture but are very less talked about. India has a lot of art forms that have taken their shape over the years. Some very prominent art forms of India are:
Warli Painting
Miniature Painting
Kalamkari
Tanjore Painting
Pattachitra
Gond Painting
Kalighat Painting
Final Thoughts on the Culture of India
Our culture is an inseparable part of our life. Our every daily life activity is somewhere influenced by the customs and traditions of our culture. But it would not be wrong to wrong to say that with the increasing pace of modernization we are somewhere forgetting our culture and leaving it behind that is why it becomes necessary to tell about our culture and pass it to our next generation. We should tell them about all the colorful aspects of our culture. Other than that our culture is the pride of our nation and makes us different from other nations.
By reading this article you will be able to get to know about different types of dances, music, and languages that prevail in our nation. It will also help you in gaining interest in different types of Indian dresses and dance forms and make you fall in love with it.
Share with your friends