Do you know enough about the classical dance forms? Let's dive into the specifics by gathering a susbtantial share of information. So, to begin with, it must be noted that there are two types of Indian dance forms, firstly the folk dance forms and secondly the classical dance forms. The foundation of the Indian classical dance forms lies in
the 'Natya shashtra', a religious text written by the great scholar Bharata Muni.
Recognized by Sangeet Natak Akademi or the national academy of music dance and drama, there are 8 types of classical dance forms of India which belongs to different states in India.
Below are the few classical dance forms and they all are unique in their own way.
There are many famous and popular dancers of classical dance forms mentioned here that have excelled their art form in their own way.
As its not possible to mention all the great dance gurus here, we have mentioned the most popular dance gurus of the above dance forms who highlighted our country's name by their talents in the world.
So here is the list of 8 famous Indian classical dance gurus of India who truly showed what the art of dance is.
Famous gurus of the Indian classical dance forms
Birju Maharaj, Kathak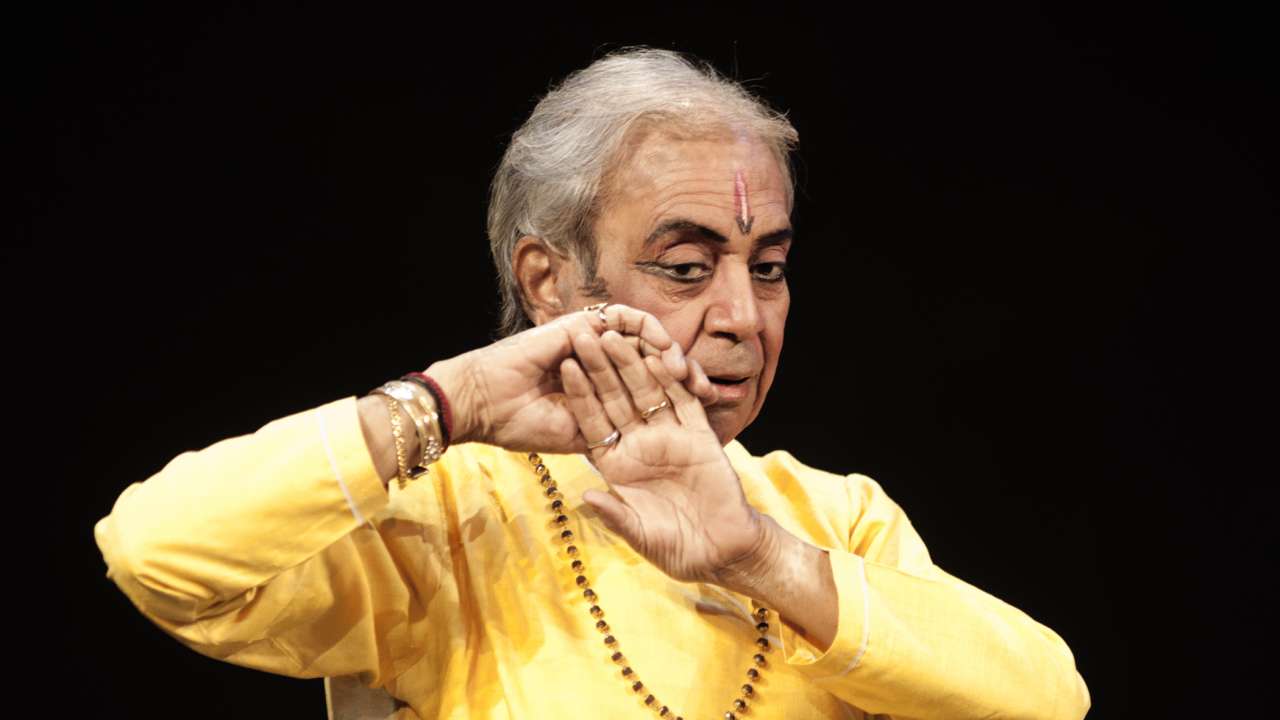 Birju Maharaj belongs to the family of famous Kathak dancers, with his two uncles, and his father Acchan Maharaj.
Maharaj is born in 4th February 1938, and he learned this art of Kathak from his father and uncles.
His father died when he washow just 9. His first recital takes place when he was just seven.
After teaching Kathak in so many places like Kala Kendra, Delhi, and Kathak Kendra. Moreover, he started teaching Kathak in his own dance school 'Kalashram' in Delhi.
Birju Maharaj is the master of Kathak. In fact, he is also popularly known as the 'father of Kathak'.
Guru Gopinath, Kathakali
Note, Guru Gopinath is one of the most famous kathakali dancers of all time.
Not only Kathakali,he is the founder of dance form 'kerala natanam'.
Guru gopinath has received the Sangeet Natak akademi award. He recieved the greatest preserver of the Dance tradition title.
Guru gopinath reduced the 12 year long course of Kathakali to 6 year without ruining the purity of the dance form.
Also, he proved that girls can perform Kathakali too. The government of Kerala has established a dance village in Kerala known as 'Guru Gopinath Natanagramam' in Trivandrum.
Kalamandalam Kalyanikutty Amma, Mohiniyattam
She was often popularly known as 'Mother of Mohiniyattam'. Kalamandalam Kalyanikutty Amma was one of the most famous and epic dancers of Kerala.
In fact, he was the legendary dancer of the art form 'Mohiniyattam'.
Kalyanikutty Amma was the recipient of Kerala sangeetha Natak academy award, Kendra Sangeet Natak academy award and Kalidas samman.
Kalamandalam Kalyanikutty Amma started teaching Mohiniyattam in Guru Golpinath's school in 1941.
Kalyanikutty Amma along with her husband, the legendary Kathakali artist Kalamandalam Krishnan Nair established their own dance school 'Kerala Kalalayam' in 1951 where different types of dance forms has been taught by various teachers.
Guru Bipin Singh, Manipuri
Guru Bipin Singh was born in 1918. Also, 'Father of Manipuri dance' was his title.
The great guru also the "Sangeet Natak Akademi award", the "Kalidas Samman' and the "Anamika Kala sangam award."
Moreover, he was also honored by the title of Hanjaba by Maharaj of Manipur.
He also established Govindji Nartanalaya dance school (Imphal) and Manipuri Nartanalaya dance school in Calcutta to spread the knowledge of traditional dance forms.
Indeed, there are a lot of his students who got fame and success and most famous among them are Darshana jhaveri and her sisters, Kalavati devi and Indrani devi.
Padma Subhramanyam, Bharatnatyam
Padma Subhramanyam is a legendary dancer indeed and was born in 1943. He recieved Padma shri in 1981 and Padma bhusham in 2003.
She started teaching Bharatnatyam just from the age of sixteen at his father's dance school. Padma is also very famous as the developer and founder of the famous dance form Bharat nrithyam.
She also taught Dance to childrens in many schools like monfort Rukmini devi and Maharaja Agrasen.
Padma Subhramanyam was a great choreographer, Scholar, dancer, author, singer and music composer as well.
Guru Jayarama Rao, Kuchipudi
Born in 1951, Guru Jayaram Rao is one of the most important and famous artist of Kuchipudi dance form of Andhra Pradesh.
He was invited in delhi to teach Kuchupudi to young aspirants, where he later on with his wife opened his own dance academy.
His famous students include Meenakshi Sesadri, Swapna Sundari and Banashree Rao, his wife and dance partner.
Honored with Padma shri, Sangeet Natak akademi award and Andhra Pradesh samman, Guru Jayaram Rao is a great combination of a teacher and performer.
Kelucharan Mohapatra, Odissi
The first legendary person to receive Padma Vibhushan From the state Odissa, Kelucharan Mohapatra was one of the most famous and eminent artist of the dance form Odissi.
Kelucharan Mohapatra, also known as 'Kelu babu', taught students not only in and around Odissa but from all over the world.
He received not only Padma Vibhushan, Kelucharan Mohapatra was also honored with Padma Bhushan, Padma shri and Sangeet Natak Akademi Award.
He was surely a great teacher and he truly dedicated his whole life to this indian classical dance form.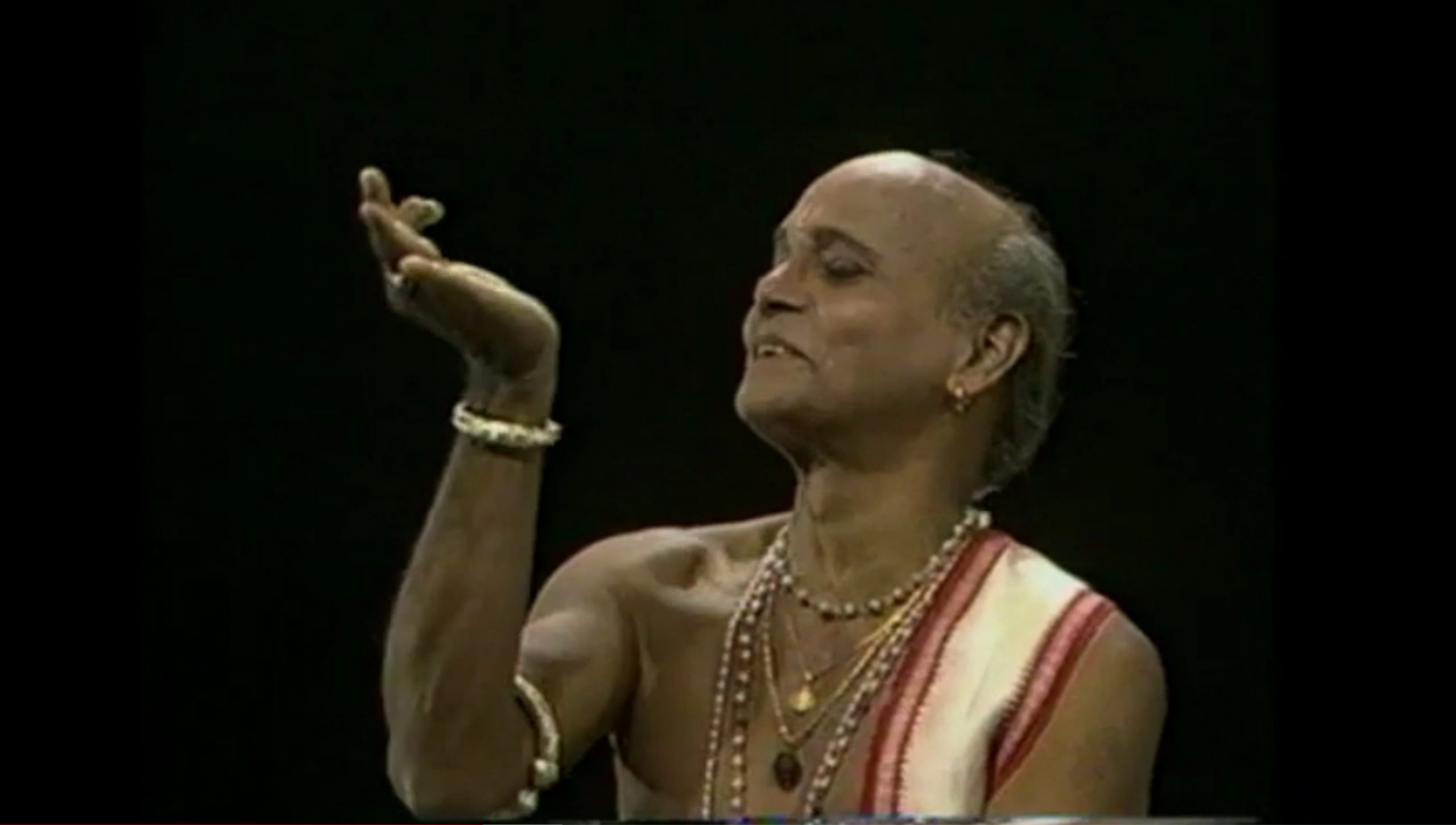 Shri Ghanakanta Bora, Sattriya
Shri Ghanakanta bora is born in 1950 in Majuli, and is surely one of the most eminent guru and performer of Indian classical dance 'Sattriya'.
Apart from being an amazing and legendary dancer, He is certainly very famous as an author, instrumentalist and choreographer.
Ghanakanta Bora is one of the two Sattriya Gurus(other is Late Maniram Dutta Muktiyar Barbayan) who have been honoured with the title of 'Bayanacharya' , which is undoubtedly the highest honour given by a Sattra.
Government of India gave him Padma shri for his contribution to the Dance form 'Sattriya'.
He is a great teacher and dedicated his life to teach students and in flourishing the dance form 'Sattriya'.
Parting words !
Finally, we hope that you enjoyed reading about the well known gurus of Indian classical dance forms. Do follow podium blog for more such blogs.
Share with your friends