India, a country known for Art, Culture, and Classical Dance. This land has seen many legends. Indian Classical dances and the costumes that were worn in them represent the state to which that dance form belongs. Every state of India has a beautiful dance of its own and this generation must know about it. With the growth of western dance forms, the craze and knowledge of Indian classical dance forms are getting on the sideline. But when top Indian classical dancers dressed in traditional attire step on a stage and perform the classical dance they can overpower all the other dances.
India has a lot of top Indian classical dancers who have their own way and grace of performing. They have taken Indian classical dance on a whole new level and are considered the SAMRATS of their field. Even the international audience is fans of these amazing artists. So, mentioned below are some of the top Indian classical dancers your kids should know about. These dancers portray the rich culture and heritage of our nation. They show the vibrancy and culture of our nation in the form of performing art in front of the whole world.
How Many Classical Dances are There in India?
In India, there are eight major dance forms and all of them are associated with different states of India. Bharatnatyam is a dance form of south state Tamil Nadu. Kathak is a dance form prominent in the northern, western, and central parts of India. Then we have Kathakali and Mohiniyattam two amazing dance forms of Kerala. Manipuri and Sattriya are dance forms from two north-eastern states of India Manipur and Assam respectively. The last two classical dance forms are Kuchipudi from Telangana and Odissi from Odisha. All of these dance forms have their own dancing SAMARATS that are usually considered as the face of that dance form. Most of these dance forms show their presence from ancient history and Kathak ages back to 400 BC. And Bharatnatyam prevails from even older times, making it the oldest Indian classical dance form.
These are the major dance forms of India. Apart from them, every state has its own dance form that people perform during functions, festivities, or just when they are happy in general. Collectively they are referred to as folk dances of India. Namely Graba of Gujarat, Bhangra of Punjab, Fugdi of Goa, Katputali of Rajasthan, Lavani of Maharashtra, and many more.
How Classical Dance is Different from Folk Dance
It is very normal to get confused between classical dance and folk dance. But the main difference between both of these dances is, its performers. Folk dance is done by common people on special occasions. It is developed by the people reflecting their lives and is usually done on local or folk music. Folk dance is not done by highly or professionally trained dancers. It is a simple freestyle dance. While on the other hand classical dance is performed by highly trained people. It has a lot of specifications like grace and precision of movement and elaborate formal gestures, steps, and poses. The other important factor is costumes that are worn and music that is played during classical dancing.
Another thing that differentiated folk dance from classical dance is its origin. Folk dances usually originate from local tradition and remain within some specific geographic boundaries. But if we talk about Indian classical dances they are deeply related to Natya Shastra.
Most Famous Indian Classical Dance Form
Bharatnatyam is the most popular dance form of all the eight major dance forms of India. Originated from the temples of Tamil Nadu it is also referred to as the mother of all other classical dance styles. It is the oldest dance form as well and is popular because of its pure amalgam of expressions, music, beat, and rhythm. Its traditional dance costume has a beauty of its own. A lot of people want to learn this beautiful dance form. Indeed this performing art has seen the most number of legendary dancers.
Top Ten All Time Best Indian Classical Dancers
Rukmini Devi Arundale – Bharatnatyam
If there is any person who is synonymous with Bharatnatyam then it is Rukmini Devi Arundale. She was born in Madurai in February 1904. Her interest in this dance form rose at a young age and since then she has not looked back. She is famous widely for catalyzing the renaissance of the Bharatanatyam dance. The contribution of Rukmini Devi is unmatchable in this field. She received the Sangeet Natak Akademi Award for Dance and Kalidas Samman for Classical Dance award for her work. Young kids must know about her and how she raised the bar of classical dancing in India and all around the world. But sadly nation lost her in February 1986. Apart from her contribution to dance she contributed a lot to the welfare of animals as well. For this she was also given the Friends of all animals award by the Animal Welfare of India.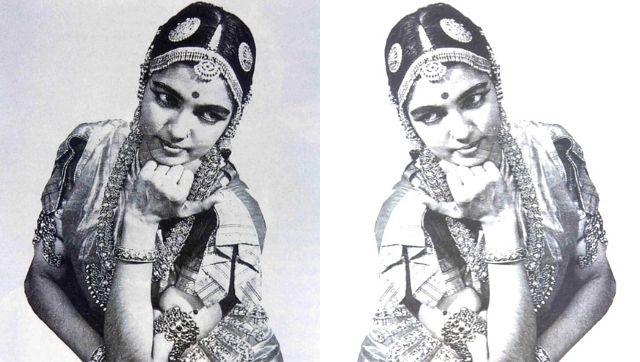 Pandit Birju Maharaj- Kathak
Pandit Birju Maharaj is a Kathak artist – born in February 1938. His real name is Brijmohan Mishra. But he is popular by his stage name. He is an exponent of the Lucknow Kalka-Bindadin Gharana of Kathak dance in India. Pandit Birju was born in a Kathak family as his two uncles, Shambhu Maharaj and Lachhu Maharaj, and his father also his guru, Acchan Maharaj are also Kathak dancers. He has also worked in a lot of movies and music videos. A lot of people wish to see his live performance at least once because he performs so gracefully. This artist was given a lot of awards for his work. He is definitely the torchbearer of Kathak. If you want to see that how beautiful is this dance form then you must watch the performances of this amazing dancer.
Here is one of the best performances by the legendary dancer.
Kelucharan Mohapatra – Odissi
Next is Kelucharan Mohapatra, who was a legendary Indian classical dancer, guru, and exponent of Odissi dance. It would not be wrong to credit him for the revival and popularity of this dance form in the 20th century. He was born in Jagannathballava in January 1926 but sadly passed away in April 2004. This Odissi dancer was given national awards like Padma Vibhushan and Padma Bhushan for his contribution in the field. He raised this dance form from the temples of Odisha to big stages all around the world. He has also worked in movies like Bhavantarana, Baje Bainsi Nache Gunghura, and Baje Bainshi Nache Ghungura. So, tell your child about him so that they can know about the culture of Odisha and the nation as a whole.
Guru Bipin Singh – Manipuri
He was born on 23 August 1918 into a Bishnupriya Manipuri Family. And is a director, choreographer, as well as a teacher of Manipuri dance. He is the one who has taken this dance to a whole new level. Manipuri dance has a beauty of its own and Guru Bipin used to present it in a very beautiful way. He has contributed immensely to this dance form and is considered as a father of Manipuri dance. Some prestigious awards won by him are Kalidas Samman for Classical Dance and Sangeet Natak Akademi Award for Dance – Manipuri. He sadly passed away on 9 January 2000. But will be forever iconic for the way he used to dance. He will always be remembered for taking this dance form to a whole new level.
Guru Vempati Chinna Satyam- Kuchipudi
Kuchipudi is the dance form of Andhra Pradesh and is one of the eight major Indian classical dances. We have Guru Vempati Chinna Satyam who is one of the biggest names in this dance form. He took birth on 15 October 1929 in a family of dancers. He had a lot of teachers who taught him this dance form like Sri Tadepally Perrayya Sastry who taught him dance movements. And he learned expressions from his elder brother Sri Vempati Pedda Satyam. Guru Satyam also established a dance academy in Madras in 1963. Some of the awards won by him are National Award from Central Sangeet Natak Academy, Padma Bhushan, and many more. He took the Kuchipudi dance form to a whole new level and is definitely one of the top Indian classical dancers.
Bala Saraswati-Bharatnatyam
Tanjore Balasaraswati better known as Bala Saraswati was and will forever be the ultimate queen of Bharatnatyam. Born in Chennai in 1918 she made this dance popular. This was not only limited to different parts of India but was also acknowledged in different parts of the world. The thing that sets her apart from all the other dancers is her way of storytelling. Her graceful movements and vibrant expressions are the things that no one can match to the date. She was awarded the Padma Bhushan in 1957 and the Padma Vibhushan in 1977 by the government of India for her contribution in the field. She also appeared as an actress in a movie named Bala.
Uday Shankar – Fusion
Fusion is not a dance form in itself but is a combination and amalgamation of different dance forms. Uday Shankar was born in Udaipur in December 1900 and is the forever king of fusion in India. He adapted European theatrical techniques to Indian Classical Dance combined with Indian folk and tribal dance and brought out a whole new beauty of fusion dancing. During the 1920s and 1930s, he popularized this dance form in India and parts of Europe and the US. The most unique thing about him is that he never took any formal training for any dance form but still stood out because of his creativity. This amazing dancer also won a lot of awards such as the Sangeet Natak Akademi Fellowship in 1962 and Padma Vibhushan by the government of India in 1971. To summarize he was one of the best fusion dancers in India.
Shovana Narayan – Kathak
Shovana Narayan was born in 1950. She is a Kathak dancer, performer, and choreographer. An exceptional job for this dance form as she has researched and discovered 8 Kathak villages near Gaya with documentary and official records. She has written over 80 articles and published 9 books based on the Kathak dance form. Other than that she also received the Sangeet Natak Akademi Award' in the year 1999-2000.
She is not only a dancer but also a very inspiring person. You must listen to the inspiring Ted Talk by the amazing dancer.
Sonal Mansingh-Bharatnatyam & Odissi
It is not a simple task to learn a classical dance form completely and nail it. But Sonal Mansingh has nailed two dance forms namely Bharatnatyam and Odissi. Her performances are popular all around the world and is a Guru of both of them. She has constituted immensely to this field as she has authored three books that are mainly about Indian classical dance styles. She is also the founder of a Centre for Indian Classical Dances (CICD) in New Delhi. Her talent brought her a lot of honour and awards some of which are Padma Bhushan in 1992, Sangeet Natak Akademi Award in 1987, and the Padma Vibhushan in 2003. Indeed, she is one of the most iconic dancers of all time.
Kalamandalam Kalyanikutty Amma – Mohiniyattam
Mohiniyattam is a very beautiful dance form of Kerala but not popular like other dance forms. Amma is the face of this dance form and has taken it to a whole new level. She taught it at a lot of different schools and to a lot of children.
She received a lot of titles and awards for her work like the Kavayithri title by Vallathol in 1940, Sangeet Natak Akademi fellowship in 1974, Kerala Sangeet Natak Academy fellowship in 1974, Keerthi Shanku title by Kerala government, Kalamandalam in 1980, Nrittapraveena title by Kerala Fine Arts Society in 1984, and Kerala Sahitya Academy award in 1985.
Best Classical Dance Schools in India
The craze for classical dance among youth has increased immensely. If you are also someone who wants to make a career in classical dancing then there are some academies you need to know about. Learners will be able to develop the best skills.
PAIPA Academy in Delhi and Rang Manch Studio in Hydrabad are the best academies for Kathak in Delhi.
Nalanda Nritya Kala Mahavidyalaya in Mumbai and Sri Thyagaraja College of Music and Dance in Hyderabad are best to learn Bharatnatyam.
Nrityagram Dance Village is a great place to learn north eastern dance form Manipuri.
If you want to learn Odissi the you must enroll in Odissi Dance Academy in New Delhi and Sangeet Vidya in Howrah.
Divya music sangeet vidhyalaya is the best plac to learn Sattriya dance form.
Smita Shastri Dance Academy of Ahmedabad and IIKDM Academy in Bangalore are best for Kucchipudi dance form.
So these are some of the best places to learn the classical dances of India. Other than these there are a lot more places where you can look forward to learning any classical dance forms of India. A lot of the best classical dancers also have academies of their own where they teach aspiring classical dancers. These are the places where you can get the best knowledge and practicality of these dance forms.
Some Quick FAQs For You
Q1. How a dance form is considered and given the status of classical dance form?
In India, the Sangeet Natak Akademi influenced by Natya Shashtra gives a dance form the status of Classical. For instance, the bases are its composition, language associated with it, music, costume, expression, and style. Currently, there are only 8 major classical dance forms in India.
Q2. Who is the first classical dancer of India?
Rukmini Devi Arundale is the first classical dancer of India and her dance form was Bharatnatyam. Born on 29th February 1904, she took this dance form to a whole new level.
Q3.Who is the father of classical music in India?
Tansen is the father of Indian classical music and joined the court of Mughal emperor, Akbar, in the 16th century when he was 60 years old. His main genre was Histustani music school.
Q4. What are the awards for classical dancers in India?
In India, there are a lot of awards for the honour of Classical dancers. For instance, some of them are Kalidas Samman, Sangeet Natak Akademi Award, Tagore Ratna and Tagore Puraskar. If the dancer has done some exceptional work they are honoured with national awards like Padma Bhushan and Padma Vhibushna accordingly.
Q5. Is there any future in classical dancing?
The craze for these dance forms might keep fluctuating but there is no shortage of opportunities for a career in this field. If you have a talent and are truly passionate about it then no one can stop you. To illustrate some career opportunities are teaching, performing, and choreography.
Q6. How much time does it take to learn classical dance?
The learning period depends on the learner itself. But in general, it lies a minimum of 3 years to a maximum of 9 years.
Final Thoughts on Top Indian Classical Dancers
Dance is not only a way to present art but also a way to present culture. And these classical dancers do it perfectly. They have given a rise to the level of classical dancing in our nation and have stopped it from vanishing. It is important for the kids to know about them so that they can know what our culture and what our dance forms are. By this, they will also gain interest in these dance forms and prevent them from dying. The way they used to dance or still dance is unmatchable and has a beauty of its own.
A lot of these dancers have academies of their own which give people an opportunity to learn these beautiful dances. If you look at their performances you will definitely say that they are top Indian classical dancers. For more facts, you can also check out our latest update on the Classical dance Blog Archives on Top Indian Classical Dancers Your Kids Should Know About.
It is important for the next generation to know about these legends as they are the face of classical dancing all around the world and have brought a lot of honour to our nation. And if children will not know them then their talent and legacy with end with them only. They present the rich culture and heritage of our nation in the form of performing art. To conclude it can be said that these dancers increased the honor of our nation.
Share with your friends