Social Media has become an inseparable part of our lives we use different social sites through out the day like Instagram, Facebook, Snapchat, Telegram, and many more. All of these sites has two divisions one who produce content and one who consumes content. We all are a group of consumers as we just see content but don't produce any. Producers are those who make content. Influencer and content creator falls in the category of producers. Influecnig has become a full time profession now as influencers are using social sites as platform to showcase their talent.
But getting started with it challenge in its own as there are a few things one needs to keep in mind. Here are a few ways by which you can easily start your influencing and content creating journey specially on Instagram.
How to Strat Your Influencing Journey:
Create you Niche
The very first step of climbing the stairs of influencing is to find your niche or area. One can not start producing and posting content about any random thing. For this, they need to know in which genre they are good and can make content. There are a lot of niches on which one can start influencing. For instance, traveling, cooking, fashion, makeup, books, food blogging, and a lot of others. Before beginning, one needs to decide wisely which one is most suited to them.
Make a Website or Blog
Reaching your audience only through one site is not enough. One needs to connect with them in a lot of different ways and a lot of different ways. For this they can create their accounts on different social sites. And another great way to create your own website or blog. Website is a great medium for viewing content whole blog is good for people who make more of written content. Instagram gives you an option to add your website link to your Instagram bio so that people can reach it easily. In this way you will be able to connect with your audience in a much better way.
Work According to Algoritham
Every social site has its own algorithm and according to this the site decide to give exposure to a that particular account. Like Instagram has its algorithm that it automatically start giving more exposure to the post that is being saved more. Other than that it is important to use maximum features that the site offers you for reaching the audience in a better way. Following the algorithm can be prove really effective in making a more effective journey. But one needs to keep them updating from time to time as algorithm keeps changing.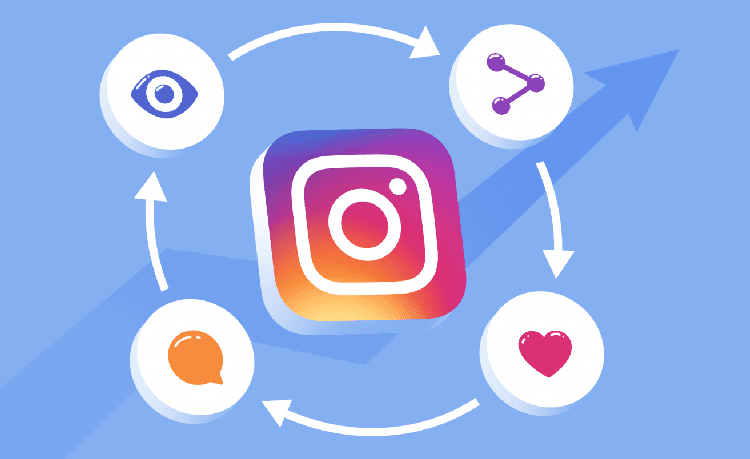 Post Content Regularly
Ghosting your audience is one of the worst thing you can do as an influencer. Posting your content frequently for sometime but then not posting it for days is a very wrong practice. This will not help you in building your audience and will make you lose the audience you already have. For this one must try to post content regularly. Even if they are unable to put up something everyday they must try to post on alternate days. There are a lot of apps that can help you in planning your content and will help you in deciding when to post. You can check your insights to know about accounts reached, followers gained and engagement foe a better understanding.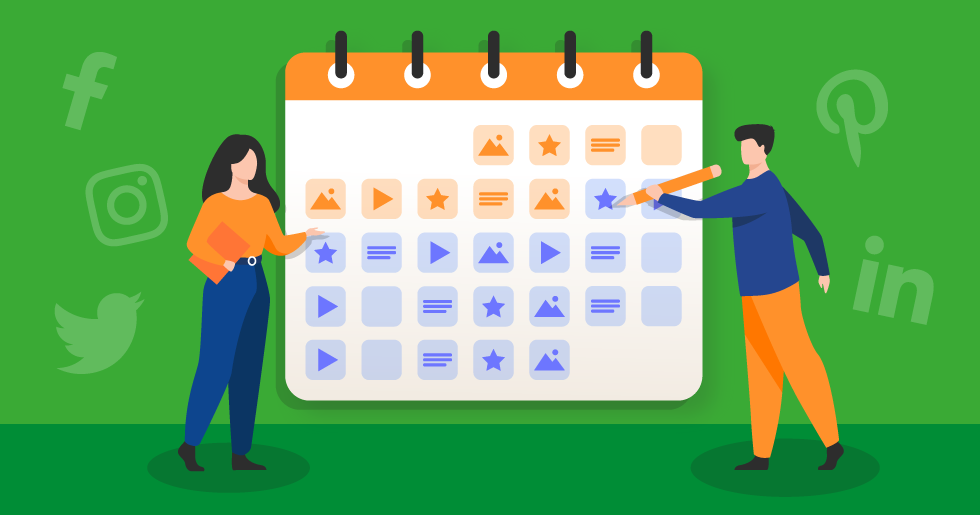 Follow Trends and Be Creative
If you want to reach maximum audience with your posts then follow the trends. With the invention of reels the chances of reaching more audience has increased. And trends start flourishing from time to time. For this one needs to keep up with the trends and trending audios that are going on. Other than that using trending hashtags is also a great way to do that. But while making reel on a tending audio one must try to add their own creativity to it because watching same things over and over can become annoying and boring for the audience.
Always be Aesthetic
If you want to make people give you a follow only by looking at your feed then you must tr to make if look as much aesthetic as possible. Your posts and feed should be eyes pleasing. There can be a lot of ways to do that. Some of which are to post color coordinated pictures, keep them updated related to festivals or create some different style of your own. If you are different from others then only will people like your content and give you a follow. Maintaing your own aesthetic is a great way to building audience.
Make Contacts in The Industry
At the initial stages of your journey, it becomes important for you to start building your audience. For this, you must start following people who are of your niches. You can join an engagement group for a better reach as well. A great way is to make unpaid collaborations with small influencers of your industry only. This will help you a lot in building a base. Making and building connections with people of the same industry is a very important part of influencing the journey.
Keep Learning and Developing
One should try to keep learning new things and updating your knowledge from time to time. If you keep posting same type of things for a long time then people will start losing interest in you. Try new things by trying your hands on new editing, transitions, and styles. This will help you in maintaining and keeping your audience. Developing, learning and growing is important factor in being effective.
Final Thoughts on How to Be an Influencer:
If you are also who aspires to be an influencer but finds it difficult to begin with then here are some teick that can help you. It is not a rocket science to start our influencing journey. All it needs is a little bit of planning and creativity to start with. So what are you waiting for select your niche, make your account and get started and be an influencer.