Whether you are just a casual reader or a bibliophile, everyone can appreciate a good bookmark. Not only will a bookmark save your priced book's pages from dogged ears but will also catch your and everyone else's eyeballs. Just imagine opening even your most boring book to the page you left at, and your eyes fall on an absolutely aesthetic bookmark you placed there. You will immediately feel motivated to start reading again! But how to get such an attractive bookmark? Unfortunately, it is not guaranteed that the bookmarks you will find at the market will have this instant attraction factor. Well, don't worry because we'll teach you how to make bookmarks in simple and easy steps!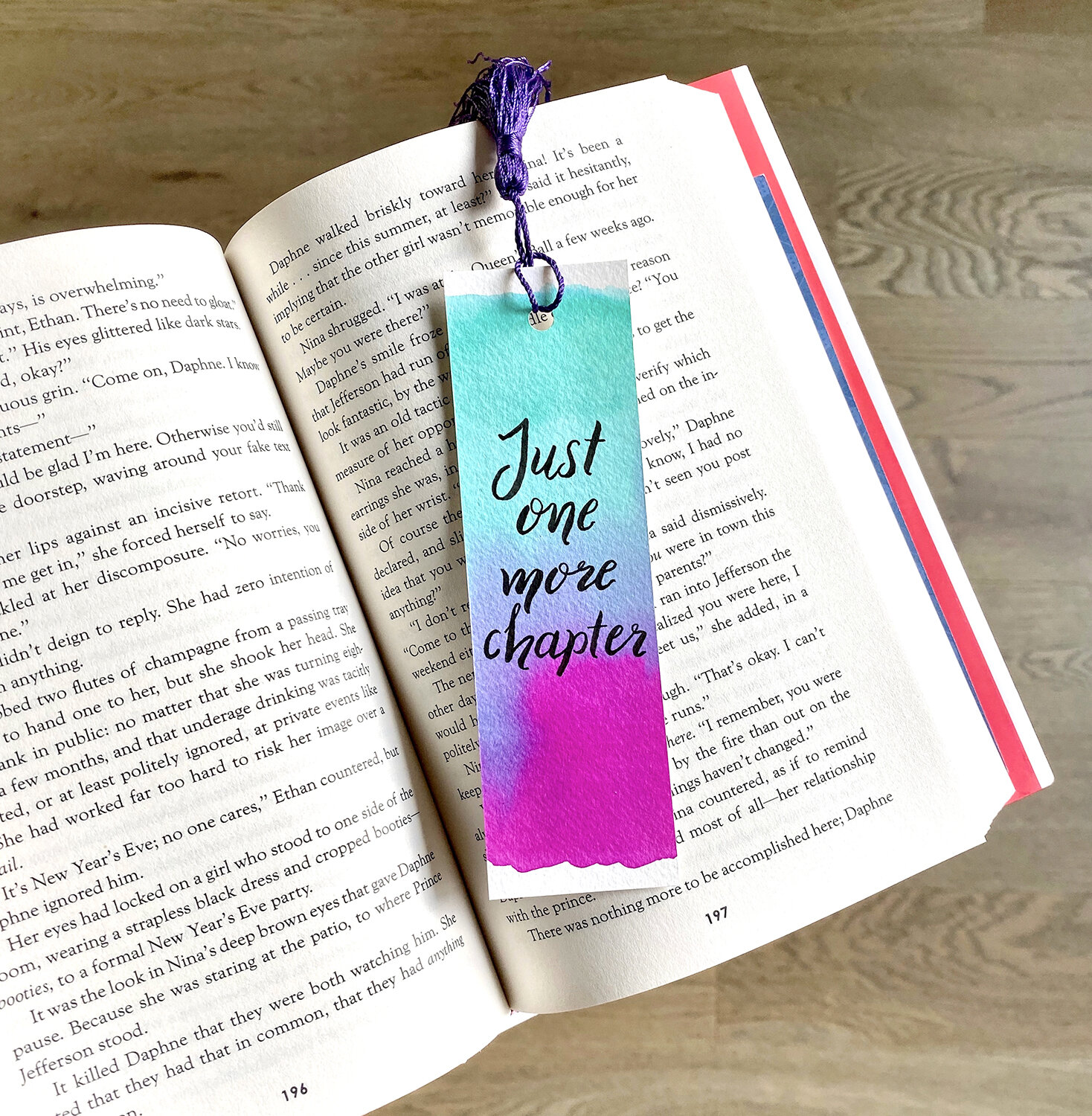 Do you want a bookmark that has your favorite writer's quote on it? We can do that! Or maybe you want a bookmark that has your significant other's picture? Ask and ye shall receive! The sky is the limit when it comes to making attractive bookmarks and we shall give you all the shortcuts to making them. Just keep on reading and by the end of it, you will be making bookmarks of such level that you can go ahead and gift them to close and dear ones!
Deciding the design of your bookmark
You don't need to have a degree in designing to choose what design will go along with your bookmark. If you cannot come up with a design from scratch then that's no issue either! Just look up other bookmarks available in the market to get a good reference. You can also use the always trustworthy google to find a muse for your bookmark design. To make your job easier, here are some things you should keep in mind when designing your bookmark!
Audience
Who will be using the bookmark? Will you make it for yourself or as a gift for someone? If it is just for yourself then you should go for a design that suits your taste. If you are making the bookmark for someone else, then keep their preferences in mind while choosing a design.
Material for your bookmark
Next, you should consider the material you'll be using to make your bookmark. You have a wide array of options in this, some of which are: (1) fabric; (2) paper; (3) leather; (4) wood among many other creative materials to create your bookmark from!
Decide the amount of bookmarks
How many bookmarks are you planning to make? If you will make just a few of them then you can splurge a little on getting the best material for it. Otherwise, if you are making bookmarks in bulk then you would have to adjust your budget accordingly.
Time you can give
How much time can you devote to making your bookmark? This will decide if you should work on a simple and quick-to-make design or a more complex and time-consuming design.
Decide your budget
Lastly, you should consider your budget. If you are new to making bookmarks then we suggest you stick to a small budget in the beginning and then increase it as you improve!
Creative ideas for making Attractive bookmarks!
So now you know what you need to design a perfect bookmark. It's time to finally get started on the fun part of making attractive bookmarks! There are many types of bookmarks for you to choose from, but we'll make it easier for you and list out the best bookmark ideas that are not only quick and easy to make but also the most attractive ones out there!
Easy corner bookmarks
If you are looking for the simplest bookmark that will also catch everyone's eyes immediately then consider corner bookmarks. You don't need any fancy material to make them. All you need is a scissor and any colored paper of your choice to make some great corner bookmarks!
Classy leather bookmarks
Do you have any old leather belts that you no longer use? Then it's time to convert them into attractive and classy bookmarks! For what else screams classy as leather does? Just take your sharpest knife or scissor and cut up the belt in your preferred shapes. Then make a tiny hole in these shapes and string them with a ribbon, thread, or even a tassel to make a beautiful leather bookmark!
Bookmarks with favourite quotes
If you are good at calligraphy then there is no need to look any further for bookmark designs! Just make a cutout from cardstock paper of your color/pattern choice and write whatever your heart desires on it! You can write your favorite quote or some inspiring lines that will motivate you to read whenever you open a book!
Quick fabric bookmarks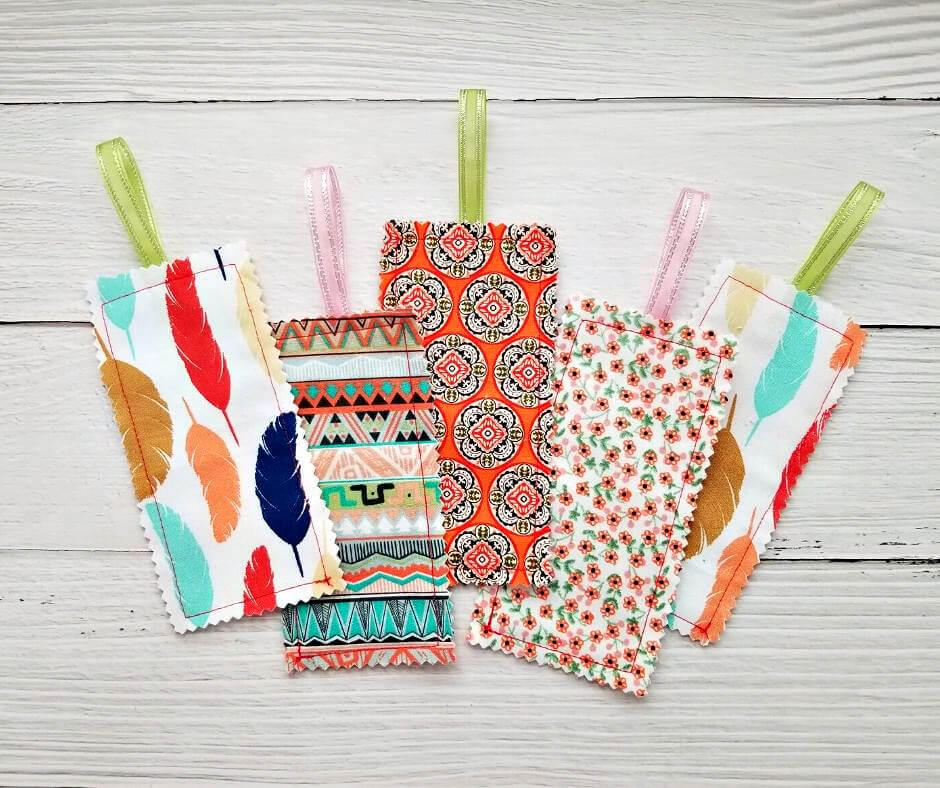 If you have old clothes lying in your closet that have gone out of use then this idea is perfect for you. Just make fabric bookmarks out of these clothes! All you need to do is cut out strips of fabric from your prettiest (but old) clothes and stick them around a cardstock paper. Use fabric glue for this, as it will make it easier for you.
Artsy bookmarks
Polaroid paintings are in trend these days and it is unlikely this trend is going to go away any time soon. If you are good with a brush then nothing beats a polaroid painting style bookmark. It is super quick to make and makes for a perfect gift to any bibliophile friend you might have!
Some easy tips for making attractive bookmarks
You don't need to go out of your way to get the material for making bookmarks. You can use what you already have at home as well! For instance, your old clothes, old invitation cards, or even paperclips will make great bookmarks without making a single dent in your wallet!
If you want your paper-based bookmarks to last longer then just get them laminated! This will make them waterproof and protect them from any accidental spills.
You can use cutouts from magazines or your old pictures as well and stick them on cardstock paper to make attractive bookmarks. Use a glue stick to keep it neat and clean.
If you are planning to use beads in your bookmark then make sure they have small holes in them and not large ones. This will reduce the number of knots you would need to do to keep it in place.